Get ready for more Big Brother 18 twists! Julie Chen announced this week that yet another HG evicted from the game would be sent back in to the House for an extra chance at the half million dollar prize!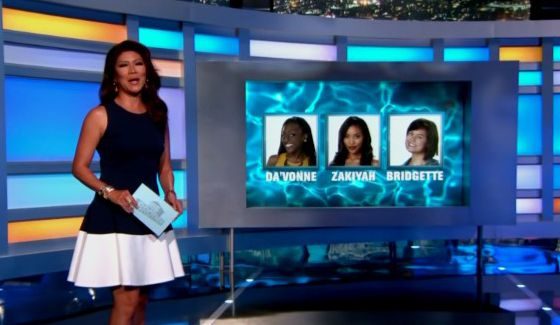 So far four HGs have been evicted and once we have a fifth, just as they did with the initial Battle Back, the Jurors will face off to head back inside. Great news for us drama seeking fans, but oh boy I bet these HGs probably aren't going to be too thrilled.
At the close of Thursday's eviction show Julie announced that at the next live show she'd reveal to the remaining Houseguests one of the first five Jurors would compete for another kind of round trip opportunity. They won't know in advance so it won't impact the next vote.
That means we're looking at Da'Vonne, Zakiyah, Bridgette, Paulie, and whoever gets voted out next to head in to the Big Brother backyard for the Jury Battle Back arena. Lots of options right now for who could end up in that fifth spot but there's still a long way to go this week before we figure out who that is going to be.
With another HG being added back in to the mix that should indicate we'll get another Double Eviction so that's our trade off here. I'm not usually a big fan of second chances (or if by chance it's Victor with a third chance), but I do love me some Big Brother Double Eviction fun!
If you got the chance to cherry pick one of the first four Jurors to head back inside then who would you want it to be? We won't be able to vote for the returning player so it'll all come down to competition skills. Let's hope it's not a physical battle so things can be a bit more level for all the current Jurors. Or maybe you'd rather it be something more demanding? Share your thoughts below.