Nominations are in for Week 8 with Big Brother 18 spoilers from the Feeds after the overnight plans have moved from expectations to reality and that's going to be hard on the blindsided nominees.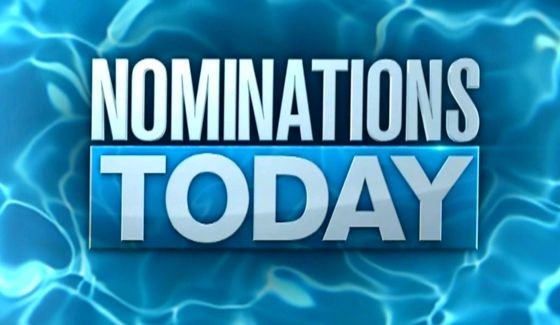 It didn't take long for us to figure where these noms were headed and sure enough we have the results that set us up for this weekend's Veto competition the week's overall target plans for the Big Brother Houseguests.
Big Brother 18 Week 8 Nominations:
Victor nominated: Paulie & Corey
Turn on your Feeds right now to watch the fallout on the in-house cams! Paulie is pissed! If you missed the start then rewind to 6:25 PM BBT on your Flashback to see all this drama!
Victor had initially been going along with Paulie that he'd put up the women but instead Paul talked some sense in to him and got him back on track to get out a serious threat instead of someone they could more easily beat later. Considering Paulie BD'd Victor it didn't take much convincing by Paul.
All day the guys kept this charade going as they let Paulie plan a speech to give to Michelle as he expected her to be heading up on the Block. Paulie was so ready for that opportunity, but instead he was sent there himself.
Veto is coming up on Saturday and it is likely Paulie's last chance to save himself. If Nicole gets picked (only two remaining HGs won't be playing) then she'll be fighting on Corey's behalf leaving Paulie on his own for this one. He has a very, very strong comp win record so this won't be a cake walk for the rest of the Houseguests hoping to send him out.
Good times ahead on the Feeds! Grab your Free Trial to watch the next week for free then keep it for $5.99/month. That's 20 cents a day for 24/7 access to Feeds content. Silly cheap.