Nominations are in for Week 6 with Big Brother 18 spoilers from the Feeds as we've discovered confirmation for who the new Head of Household has sent to the Block this week.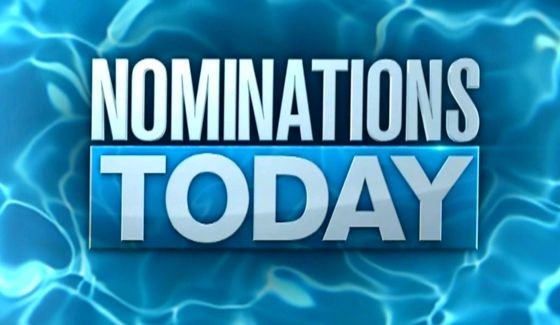 There was a lot of planning going in to this week's nominations after the new HoH was trying to find a way to keep his target in the center light while allies tried to push a new plan for the week. Noms are just the start to this week's power struggle, but you've got to start somewhere so let's see how it went.
Big Brother 18 Week 6 Nominations:
Paul nominated: Bridgette & Paulie
Paulie is a pawn, so don't get too excited. He volunteered after James said no to Natalie then Nicole was hesitant and Corey wasn't too excited about that. Victor flat out said no as well. Paul didn't have many choices so Paulie said he'd do it.
Paul wants Bridgette gone, gone, gone, but Paulie wants Day up and out. Overnight Paulie, Corey, Nicole, and others worked on ways to make it all about Day, but Paul only agreed to the idea of going after Da'Vonne this week if Bridgette isn't on the Block though he admitted it'll be up to the voting HGs.
Eventually they agreed on a plan that involved Paulie going up on the Block so he could play for the Veto and help control the week. Of course he's just willingly sent himself in to the danger zone and that's generally never a good idea.
After the ceremony Paul pulled Bridgette in to the HoH room and apologized for having a harsh nomination speech but said he had to cover their plan to target Day because she's all over him. Paul promises Bridgette they've got lots of votes against Da'Vonne.
Veto is coming up on Saturday and this could be big if Day gets picked to play and wins or if Bridgette pulls off the upset and forces another target to take center stage. We could always end up with a Paulie and Da'Vonne match up on Thursday night!
Good times ahead on the Feeds! Grab your Free Trial to watch the next week for free then keep it for $5.99/month. That's 20 cents a day for 24/7 access to Feeds content. Silly cheap.