Paulie Calafiore is back in the driver's seat for Big Brother 18 this week as the new Head of Household and it didn't take him long to make his target and nomination plans well known through the house. Thanks to the Live Feeds we've got your nom spoilers.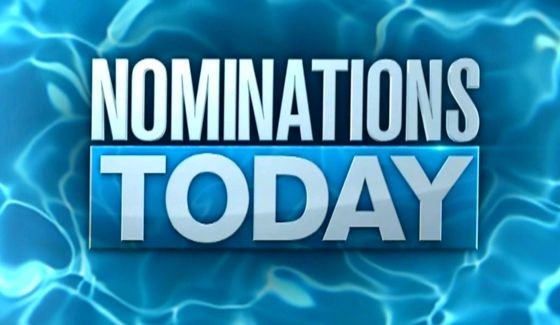 Last week when things flipped against Bronte it had been Paulie standing in the way for several days before relenting and joining the hive mind to keep Tiffany around and make Frank the target. Well when Paulie blew that by winning HoH and giving Frank blanket safety for the week it was time for a new plan.
Big Brother 18 Week 4 Nominations:
Paulie nominated: Natalie and Tiffany
Sure, Frank was his top pick but that's done and gone so Tiffany will make him just as happy. Nothing is simple or a sure thing for Big Brother though. With the Roadkill comp coming up there's a chance someone is ready to go against the flow and send another target like Da'Vonne to the Block.
Paulie considered using Paul and Natalie as double pawns to BD Tiffany but that plan didn't last long and he soon returned to the upfront approach. Natalie isn't in any particular danger this round but you never know what could happen. As James's last teammate I'd watch for him to be highly protective of her this week.
What do you think of Paulie's noms? He's made his target clear, but do you think he can finally pull off the Tiffany eviction or will she escape it again?
Good times ahead on the Feeds! Grab your Free Trial to watch the next week for free then keep it for $5.99/month. That's 20 cents a day for 24/7 access to Feeds content. Silly cheap.