Friday was busy for the Big Brother Houseguests as they whipped through HoH fallout, got ready for the nominations, battled through a housewide Roadkill twist, then had to sit down and find out who the mystery man put on the Block. Now you get to find out too.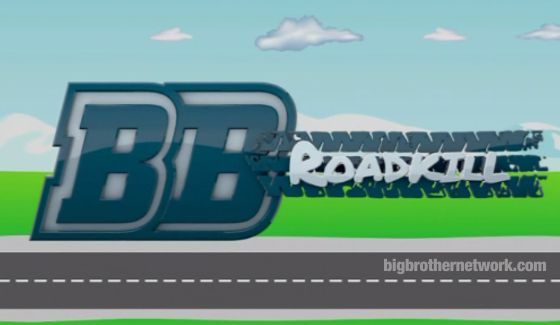 Just as we saw last week, the Roadkill winner made the nomination choice known anonymously after the House had a short, anxious wait for the announcement following the comp earlier on Friday night. Actually, this time it didn't take that long because this week's RK winner casually announced the decision after a visit to DR and before the ceremony. Heh. I can feel a new rule coming for the winner next week.
Big Brother 18 Spoilers: Week 2 'Roadkill' Nomination:
Victor secretly put Tiffany on the Block
Update: Earlier this spoiler was posted based on Victor's word. Now the results are official as the ceremony has been held and Tiffany is on the Block as the RK nom.
Tiffany will be fine, but I'd expect her to freak out a little now that she'll be on the Block even with lots of promises of security. And here's another trouble point for the Eight Pack alliance.
If Tiffany is freaked out then she could play hard to win the Veto and save herself. If she wins it then this entire plan falls down because you know who picks the renom? Victor. Do you think Victor would renom himself? Okay, maybe he would, but not likely! And this is why I said a BD-Victor plan was a bad idea. Too many ways out despite Victor not even knowing he's in trouble here!
As soon as the RK comp was over Paul was trying to warn Victor that the other side was all working together, but Victor didn't believe him. This was Vic's chance to get himself a spot in the Veto comp by secretly nominating himself, but instead he went with what he thought the House would want. Of course what they really want is for him to be evicted, but let's not tell him that until Thursday.
Of course if Vic does manage to name the renom himself, which of course wouldn't be him, then it's not the end of the world. The house would probably vote out Bronte. I'm okay with that.
That Veto comp will be held on Saturday so get ready to find out who ends up getting drawn for the extra two spots and then the big results will tell us whether or not Victor will be going up as a renom at the ceremony. Normally those are on Mondays but with the holiday we may get a schedule shift. We'll let you know when we know.
Want more? Download our Big Brother App, find us on Facebook & Twitter, and get our Email Updates.