Nominations are in for Week 12.5's Fast Forward with Big Brother 18 spoilers from the Feeds after the blackout ended and we were able to confirm our expectations from the HoH competition results.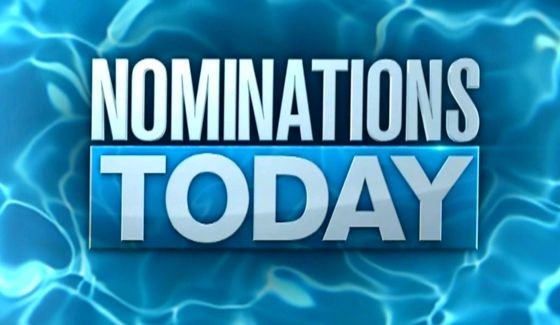 Read on to find out which two Houseguests are up for eviction on Wednesday night unless the Veto changes their situation. We've got those spoilers for you too so read on for all the details on what's coming up next for BB18.
Big Brother 18 Week 12.5 Nominations:
Paul nominated: Nicole & Corey
No surprises here as Paul and Victor were just put in peril by the duo and since this was nothing more than symbolic with the Veto taking the real control over who would be voted out this week. Might as well go ahead and shake up Nicole and her streak of never having been on the Block this season. That streak has ended.
Remember it all comes down to the Veto and those results are in as well and we have those spoilers posted right here for you to find out who will be the sole voter in the F4 round.
What do you think of these noms? Turn on your Feeds now to watch the fallout on the in-house cams!
Note: CBS is doing a limited time 1-Month Free of All Access. Use promo code FALLACCESS.
Good times ahead on the Feeds! Grab your Free Trial to watch the next week for free then keep it for $5.99/month. That's 20 cents a day for 24/7 access to Feeds content. Silly cheap