Big Brother spoilers today from the Feeds reveal what happened at the Power of Veto Ceremony after one of this week's nominees had the chance to escape the Block.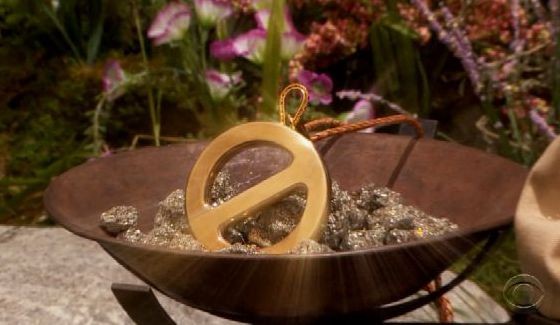 This won't be your standard Veto Meeting thanks to the new Road Kill twist which introduced a third nominee to the Block. If that special third nom comes down then it won't be up to the HoH to name the replacement, but rather the twist comp winner that week. Find out how things went this week.
Power of Veto Ceremony Results – Week 1:
Paul used the Veto and removed himself from the Block.
Frank, the winner of the first BB Road Kill, had to name a renom since Paul was his secret nom as part of the twist this season. We won't see until Wednesday's show, but I'm going to guess he didn't have to out himself during the ceremony and instead made this decision earlier in the DR.
Bridgette was named as the renom which came as no surprise to her.
This week's final nominees are: Bridgette, Jozea, and Paulie. Watch out for a blindside, Jozea.
Lots of panic from the newbies. Bridgette is outside sweating it with Jozea and Bronte by her side. Jozea promises Bridgette she won't be going anywhere this week. Well, he's right.
Want to watch the meeting fallout and next moves made by the rookies and the Vets? Grab the Live Feeds' Free Trial and start watching what's going on inside the house right now!
click images to see full-size views