The Big Brother 18 cast will be revealed on Monday morning but there are new rumors flying that have narrowed down to exactly which former players may be back in the house. Possible spoilers ahead.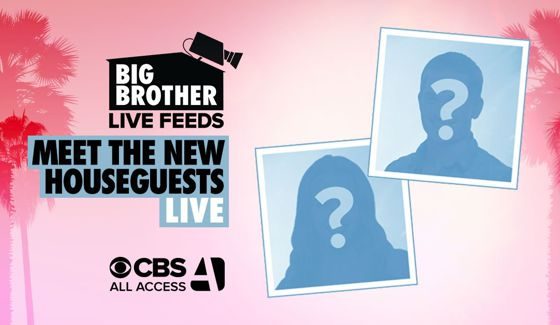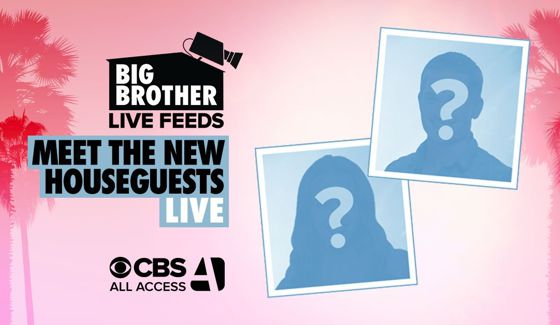 I had already fully expected returning players once we weren't included in the cast interviews this season due to schedule limits, but I sure didn't expect Big Brother to be recycling old twists. Of course that's silly because that's exactly what Big Brother does.
Reminder: These are rumors and speculation. Until we have the official list from CBS this discussion is more of "for entertainment purposes only" so don't get too hung up on these names.
Reality Blurred is reporting that there will be at least four coaches like we saw in BB14 plus two additional "special" Houseguests with their own angle in the game.
First up the names reported by Reality Blurred to be returning for Big Brother 18:
Audrey Middleton – BB17
Derrick Levasseur – BB16
Vanessa Rousso – BB17
Ian Terry – BB14
When this first came out last night the jokes immediately started up on Twitter that no one in their right mind would want to be on Audrey's team. Sure, she was incredible entertainment for Feedsters, but didn't she basically quit the show and reject the rules while waiting out her eviction? And they cleared her as ready to go back in again? Really? Well, our team received additional info overnight that this one could be legit. Oh my.
Derrick. Hmm. Okay, so I had just emailed with Derrick five days ago about writing on the site again this season like he did weekly last year. Derrick told me he was going to be busy filming that new documentary series with Martin Sheen that we all know is a real thing with Derrick's name officially attached. Though he did say he'd like to do a mid-season and finale review for the site. Hmm. So I emailed Derrick back last night to comment… no response, at least not yet. Hmm.
Update: Derrick has spoken! Count him out, he says. Posting on Twitter Saturday morning Derrick joked that CBS let him bring his kids and dog to sequester with him. Sounds like he's off the list.
Vanessa drove me bonkers last season but hot damn she was gold on Feeds and gave us more to talk about than any other HGs, didn't she? There was also talk that she had mentioned finishing up one more poker tournament before getting ready for Big Brother, a message she allegedly deleted later. I never saw that and can't recall where I read that claim, my apologies to the source.
Ian was part of the original season with the Coaches twist and it worked out pretty well for him, didn't it? Ian is also a school teacher which would be a pretty big schedule conflict come September. Sure, they could get a sub, but would the school do that and would Ian want to do that?
Update: Ian has now also confirmed he is not part of the BB18 cast.
So as for the other twist reported by Reality Blurred, there will be one more pair of HGs with a secret making them special and it won't be twins again. Andy Dehnart wrote that he's heard they'll be siblings and possibly related to past HGs, maybe even related to the existing coaches.
How much do I believe all this? Sure, it's possible. I could see Vanessa being back, but the conflicts/concerns on the other three make me wonder though none are insurmountable for them to still be part of the Big Brother 18 season. At least it wouldn't be the worst roster of returnees.
I do believe that there will be fewer than 12 regular Houseguests since we got bumped from the preseason interview schedule this year. Four Coaches plus two special HGs that CBS wants to keep hidden would get us to that threshold. So yeah, it's possible, but it's still not what I'd like to see.
I would have preferred something fresh and new, but who am I kidding. We know they go for this sort of recycle, reuse, and rehash approach in the game. I'll still hold out hope for my Versus season and see if there are more than just four Coaches.
What do you think of these details? Are they just Big Brother rumors or real deal spoilers? Dehnart is confident in the Coaches he has named and in a vacuum they all sound reasonable. If they do show up there and enter the house then we'll have to expect them to be playing as full on HGs or again the schedule to get us to September 21st won't work.
We'll keep watching for more information and if I hear anything else I'll be sure to update it here. Download our Big Brother App then join us on Facebook, Twitter, and get our Email Updates as we prepare for the cast reveal on Monday and season premiere on June 22nd!
Update: If you really want to pile up the rumors, there's another list of four names going around. Now what if both lists are right and we're getting the 8 returning vs 8 new like I speculated/hoped would happen? Lot of fun possibilities out there.