Three pairs remain in the Big Brother 18 house and revenge is on at least two of those pairs' minds. In the end, it's Victor and Paul who gets their shot at revenge this week, while Corey and Nicole once again dodge the bullet.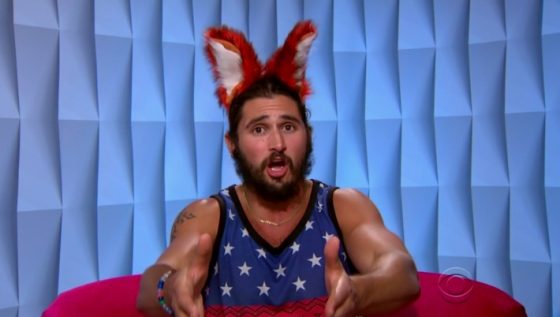 The episode picks up during the ridiculously grueling Head of Household competition. But first, we get a flashback of what went down before the last live show. Nicole tells James and Natalie that since Michelle hasn't spoken a word to her all week that she probably won't be keeping Michelle.
Natalie lets James know that she knew it was a mistake to work with Nicole and Corey (per James' gut). She goes to let Michelle know and Michelle, in tears, finally realizes that she should have campaigned earlier. Nicole comes in and Michelle tells her that she would break up the strongest pair in the house (Paul and Victor). But Nicole is set in her ways and Michelle goes.
James lets us know via the Diary Room that whatever he and Natalie had with Nicole and Corey no longer exists. What about that pre-game alliance with Nicole, James? Ha. I kid. OK, not really. But does it exist or not?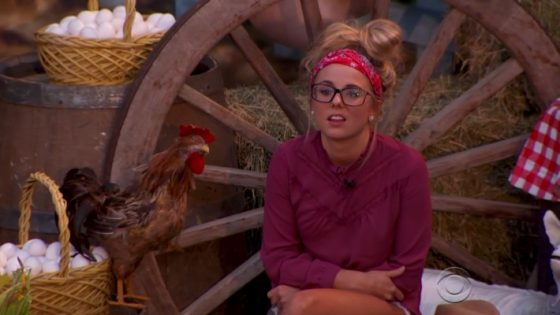 Back at the HOH competition, eggs are dropping left and right and eagles are coming down at the eggs and squashing them. Finally, 23 minutes in Victor and Natalie each knock one of their three letters down. Then Corey gets a letter. So it's a threeway tie at the moment. Paul finally gets in the game after about 45 minutes. Corey finally scores again and is in the lead. But Victor catches up right after. And then Natalie is back in it. The threeway tie remains. While James has zero letters. Paul finally gets another letter and now it's a four-way tie.
After an hour and 45 minutes, James finally gets his first letter but Victor is the first to knock down all of his letters. Victor is the new Head of Household. The only person happier than Victor is Paul. Nicole is pretty happy, also. She's feeling confident. But James knows it's the worst case scenario.
The Final Four alliance has a nice celebration in the have-not room, ensuring them and us that there's no budging on that group of four this week. James and Natalie are also pretty sure of that also. And Natalie starts quietly blaming James and rightly so. She realizes they betrayed Victor and Paul and now they're with Nicole and Corey.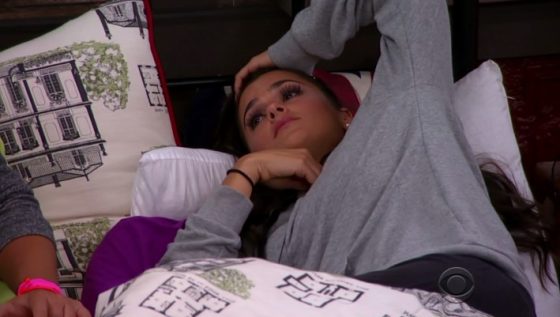 Natalie and James have the usual veto talk that every showmance eventually has: I'm going to take you down. No, you're not I'm going to take you down. Blah blah blah.
James decides to go to Victor and Paul to explain himself, in hopes of keeping Natalie off the block. James tells them that he voted Victor out because he had a final four with Nicole and Corey. And Victor understands that and doesn't care because that was a different time in the game.
James realizes there's not breaking up that alliance, so he tells them that Natalie wanted Victor to stay. He just wants Natalie off the block. Corey and Nicole break up the talk and James leaves the room.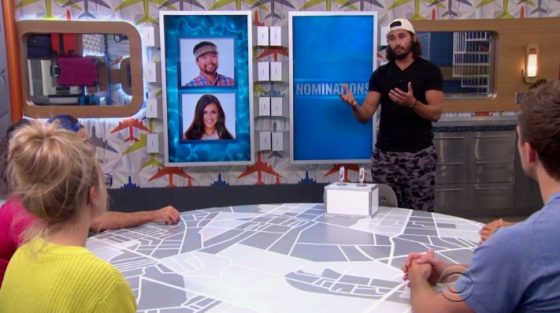 So at the nomination ceremony, it comes as no surprise that Victor nominates James and Natalie with James as the target. Will he stay the target after Veto and after Nicole, who has wanted to be the only female in the house all season, has her say? We'll see.
Can't wait until Wednesday? Check our Power of Veto Competition spoilers here.