Our latest poll is open for this week's Big Brother 18 popularity contest where you can vote up your favorite Houseguests of the 2016 season. We've also got our results from last week so we can make our new rise and fall comparison of the summer.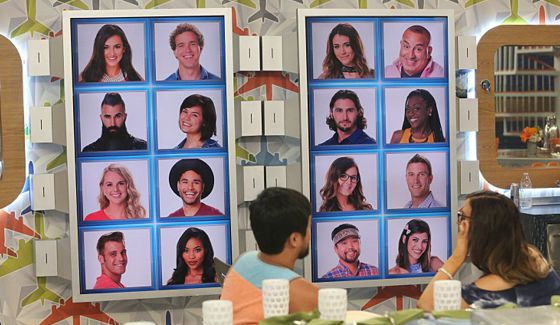 Once again all sixteen Houseguests are here in the poll so even if they've been voted out you can still support your favorite.
Should CBS just go ahead and write that AFP check to James? We're only four weeks out from the end of BB18 and there hasn't been a single round of voting that James hasn't been the top earner of support. Past few weeks though we've seen Natalie climb up to a comfortable second place spot. Actually, that might not be too comfortable with Paul's recent climb to third place with just about one percentage point behind Natalie.
With Paul's climb to third that knocked Nicole to her lowest point of the season with fourth place. Could she be on the decline or is this a temporary blip on the radar with Paul becoming more popular?
Victor outdid Paul's three-spot jump with a five-spot improvement to fifth but just behind him is Michelle with a three-rank increase. Corey also improved by three spots this week but yet again remained the lowest ranked active Houseguest.
For the biggest drops we had Bridgette falling four spots while Frank, Paulie, and Da'Vonne each dropped three. Gotta make room for the Houseguests remaining in the game.
As for rounding out the bottom Bronte and Glenn swapped spots as did Zakiyah and Tiffany this week but Jozea remained number one when it came to being number 16. Yes, Jozea was yet again the last ranked HG for popularity this week.
Check out all the results from last week and see how they performed when compared to the previous round's results for gains and drops then be sure to scroll down and vote for your current favorite in our latest poll.
Big Brother 18 Popularity Poll Results – Wk 8 vs Wk 7:
Vote here to support your favorite Houseguest for Week 9 of Big Brother 18.