Our latest poll is open for this week's Big Brother 18 popularity contest where you can vote up your favorite Houseguests of the 2016 season. We've also got our results from last week so we can make our new rise and fall comparison of the summer.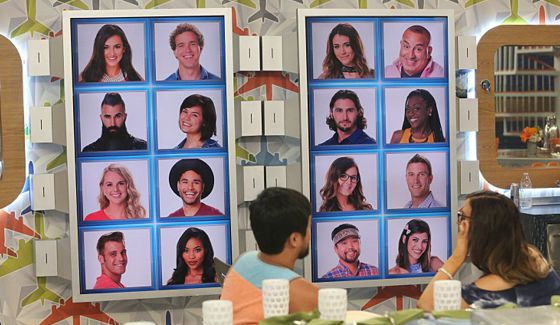 Once again all sixteen Houseguests are here in the poll so even if they've been voted out you can still support your favorite.
Once again the reigning AFP, James, has the top spot with a healthy lead over his challenge, Nicole, at 30.7% vs 19%. Paulie again ranked as the top newbie with third, though with his built-in fanbase for his brother the real title of highest ranked newbie goes to Corey at #6. Corey made a big jump up three spots and earned 5.5% of the vote while Paul matched Corey's climb of three spots but came in at 8th with 3.7% of the vote.
On the downside of the poll swings we've got Tiffany who fell the farthest with four spots dropped to tenth from sixth while earning just 2.4% of the vote. Natalie and Victor both dropped two spots but Natalie is up at ninth while Victor is scraping the bottom at fourteenth.
The actual bottom spot goes yet again to Jozea who has managed to earn that spot all three weeks of our poll so far. Can he escape that spot this round? It's time to find out. Review the full results below, compare them to last week's numbers, and then cast your vote in this round's pollb elow.
Be sure to scroll down to and cast your vote for our latest BB18 weekly fav poll and you've got all week to keep voting each day before we close and tally the numbers.
Big Brother 18 Popularity Poll Results – Wk 3 vs Wk 2:
Vote here to support your favorite Houseguest for Week 4 of Big Brother 18.