It's time to predict who will be voted off Big Brother 18 tonight as James Huling and Natalie Negrotti face off for just three votes as their season long showmance (friendmance? fauxmance?) will be split apart one way or the other.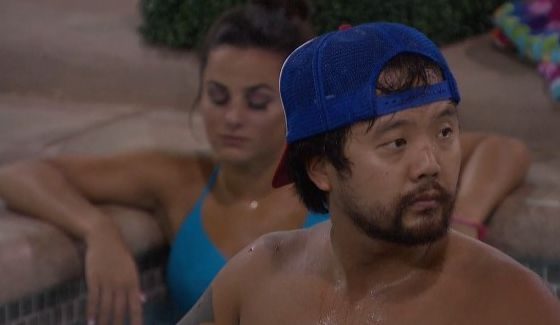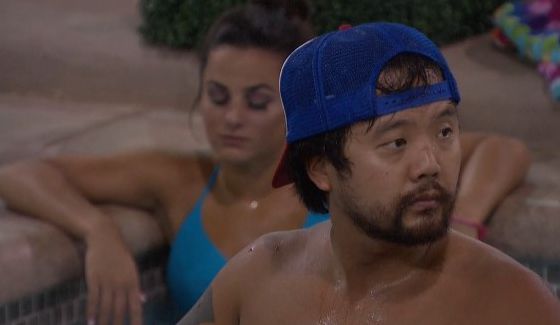 Paul, Nicole, and Corey will be calling the shots and as the F4 alliance is in full control they have no doubt over what will happen. Of course you need to disregard the lies and deception from Wednesday's show that closed with Victor telling you he didn't know how the votes would go. That was decided back on Saturday night. They've just been waiting for their chance to vote since then.
3 votes tonight and they're all going against Natalie. She'll be voted out and James will stay behind. Natalie thinks this is because she campaigned so well in favor of the HGs keeping James, but really they weren't influenced by either her or James campaigning. Nicole and Corey have wanted to keep James for as long as possible for awhile now and this was their perfect chance being in control of 2/3 the vote.
Once Paul was on board with them to vote out Natalie they just had to convince Victor. He didn't take long to give in to their suggestions after admitting he thought that was a better idea but he just wanted to go after James for revenge.
Funny thing is the move may have been better for Victor and Paul to keep Natalie at this point. She wants to see Nicole and Corey up on the Block together while James wants to work with them and they (Nicole and Corey) want to take him to the F3 instead of Victor or Paul. Oops.
I doubt we'll see any changes at this point even with the backyard shouting that warned Victor and Paul of Nicole and James having an alliance. The decision has been made and tonight it'll all come together. You better hurry and jump on your Feeds if you want to see any more time with Natalie or Jatalie hanging out.
What do you think of the house decision this week? Good move for all? Should James be the one to go? How's this going to influence the rest of the season?