Last night on the Big Brother 18 finale Nicole Franzel was crowned the season's winner over Paul Abrahamian in a 5-4 Jury decision surprising many fans and even Julie Chen herself. What do you think of the results? Did the right Houseguest win Big Brother?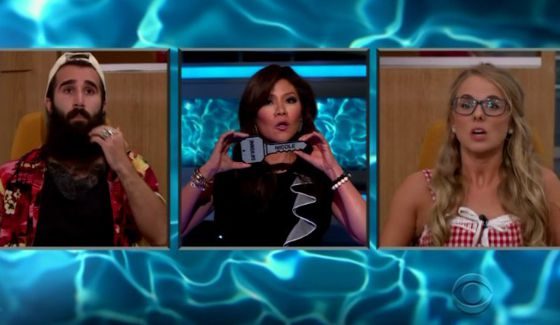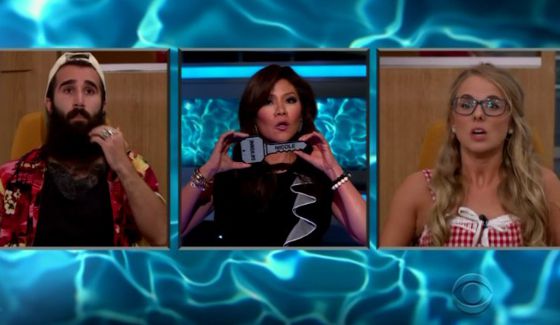 After watching through a tight race for the past few weeks we saw things come down to just Nicole and Paul for the season's F2 after Paul won his fourth straight competition to deliver him the deciding vote where he eliminated James Huling. A few minutes later he may have regretted that choice.
The final Jury vote was as close as it can get with Nicole pulling off the win by one key, but that's all it takes and she became the first woman to beat a male competitor on finale night. So what of the outcome? Was this the right move by the Jurors, a clumsy mistake by Paul, or just an all round flub that benefited Nicole to the tune of a half million dollars?
I expected the vote to be tight but seriously thought Paul would pull off the win even in the final moments. When I saw James vote for Paul I started to think things were going to shift more in his favor but then Natalie decided to go for her "girl power" move after all and Da'Vonne surprised me most of all. That last vote decided it all and listening to the HGs later provided some interesting insight.
During the backyard interviews on the Live Feeds with Jeff we heard from several HGs, both Jurors and pre-Jury evictees, that Paul should have taken James for an overwhelming win. After seeing that Round Table segment that seemed obvious to us too, but there was no way for Paul to know what was said there. So what about the choice to go with Nicole for the win?
Host Julie Chen told Jeff that even she thought Paul had this win in the bag and was surprised by Nicole winning. She suspects Paul lost it during the Q&A session where neither of the F2 though a few HGs suggested minds were made up already by that point and the shift may have come during the Round Table talks.
When Jeff spoke with Frank they both expressed surprise over Paulie's decision to vote for Nicole instead of Paul. I don't know how they could possibly be surprised. You'll remember Nicole was on season 16 with Paulie's brother Cody. Cody and Nicole are good friends still and this was likely always Paulie's plan to look out for his family friend. I'm confident that if Nicole was in the F2 then Paulie was going to vote for his friend from years before this season started.
Natalie confirmed to Jeff that her "dream came true" for a girl to win, something she expressed repeatedly in the season before abandoning that later on and suggesting she'd vote for Victor over Nicole if they were the F2. I can't help but wonder if it mattered that it was Nicole or if any girl would do for that dream to be fulfilled.
So what about the one vote that decided it all? Da'Vonne explained to Jeff that while she would have voted for Paul over James she thought Nicole "played a hell of a game" and was actually surprised by how many votes Paul earned. Huhwhat? Day's comments both at Jury and even at the front of the house were clear that she was hoping to see Paul reach the end but then when he does she declined to vote for him and was surprised others were impressed by his game play? Very bizarre.
As for Paul's closest ally, no not Pablo, Victor said he had advised Paul to take James if he had the chance, but Victor knew Paul was set on evicting James. Victor agrees this choice cost Paul the game. That F2 decision is so critical and this really did cost Paul the game.
But not everyone was disappointed. When Jeff interviewed Corey guess who was walking back his talk of hoping Nicole finds a great guy for herself after the show. Jeff brought up Corey's comments of no post season relationship for them but Corey is now singing a new tune on that one.
Speaking of not being disappointed, Paul arrive and promised Jeff it was still "Friendship" and he "never cared." Paul says he had a great time and is thrilled to no longer have to put on a show of fake emotions for the other HGs and personalities. He definitely wasn't acting too down about the situation so Paul fans shouldn't worry too much about their "boy."
So, what do you think about the Big Brother 18 winner reveal? Did the right Houseguest win with Nicole taking the crown? Should Paul have won Big Brother 18? How would you have voted if you were a Juror? Cast your own vote in our polls below and share your thoughts as well.