Get ready! Big Brother 18 starts on June 22, 2016 and CBS is kicking off our renewed countdown with a newly released promo touting the Houseguests' upcoming life as "rats in a cage" as we "tap on the glass." Perfect.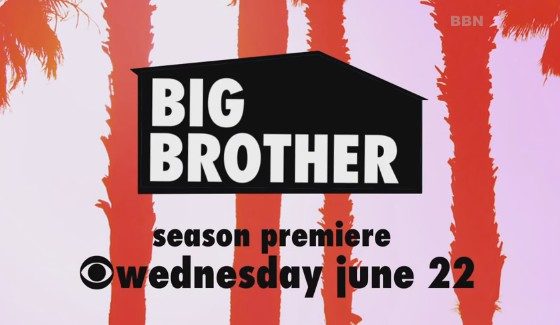 We've got the great new promo commercial below along with all the highlights of the scenes inside it including the one that really hits home for me on the launch of every new season for Big Brother.
I love the video and its very fun vibe, even if its styling does seem familiar, which takes us back to BB16 as we watch Joey, Amber, and Cody heading through the front door.
Our next familiar faces are Shelli and Clay with one of their bedridden makeouts along with the reminder for future HGs that there are cameras & microphones everywhere in there! Speaking of which, that makes them our little "rats in a cage" as we're welcomed to "tap on the glass" to a clip of ol' Zach jumping around in the Have-Not room.
click images to see full-size views
Ahh, but my favorite clip from a past season is here with the full roster of Big Brother Houseguests gathering that first full night with everyone raising a glass to toast their new season. That right there makes peaks my excitement for Big Brother 18 as we countdown to the June 22nd premiere!
Big Brother on CBS All Access – One Free Week Now
And of course no season is complete without the best host, Julie Chen! Because, yeah, "everybody loves Julie." So get ready for BB18 with CBS's new promo and be sure to join us on Facebook, Twitter, and by Email Updates. We'll let you know all the important preseason news very soon.
Wait, you want more? Well guess what, we've just released our new Big Brother apps for both Android and iOS! Totally free again with a complete overhaul and great improvements this season. More on those details to come, but check those out for now and send me your feedback.
https://youtu.be/KAWF8F_Srwg
Source: CBS/YouTube
Hat tip: @LLChanana