Big Brother 18 Houseguests have been in the house for nearly a full week so far and that means killing time in the backyard and lounging around the new pool and hot tub. Check out the gallery of photos below as the new cast sporting its sun wear.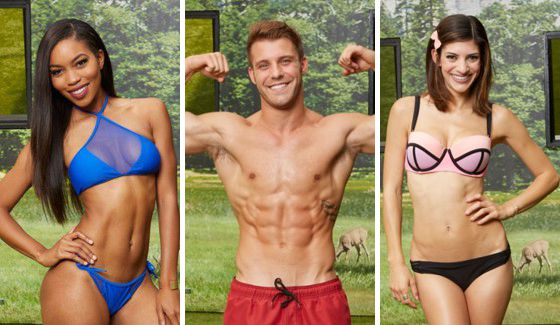 We've still only got the first 12 of the eventual 16 Houseguests for BB18, but Grodner has promised the rest are on the way tonight so for now we'll settle for this group. There have been a few similarities noticed and discussed so far including repeat poses of their siblings by Paulie Calafiore and Tiffany Rousso. I wonder how long Big Brother is going to make them live in those shadows.
Only Glenn Garcia broke out the t-shirt look for this season of Big Brother, but at 50 he's got an excuse though Survivor's Joseph (71). The rest though came out swinging including one very tattoo'd Paul Abrahamian and Natalie Negrotti showing off her old cheerleading skills.
As for the aforementioned similarities, Paulie is posed just like his brother Cody did and Tiffany has mirrored Vanessa's swimsuit pose. Kinda strange, but obviously not a coincidence as production likely instructed them to do so.
Scroll through the photos for your preview of what's ahead on your Live Feeds this season.
click images to see full-size views
Image credit: CBS