Julie Chen didn't confirm which Houseguest would be part of the Big Brother 17 Twin Twist during tonight's premiere, but since we already knew Liz Nolan has an identical twin while Shelli Poole has a fraternal twin, the choice seems obvious. But just how identical are the Nolan sisters?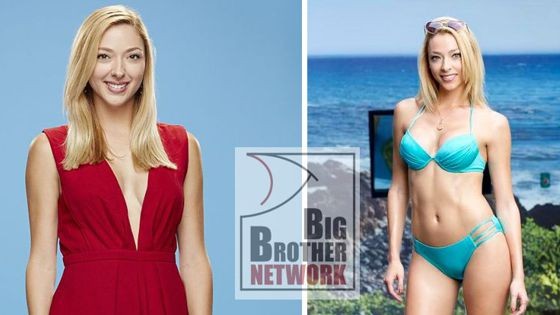 Julie also didn't mention they've done this exact same twist before during Season 5, but this is familiar ground for many super fans. A quick look at the preseason official cast photo of Liz and the bikini poolside "game on" photo of who appears to be Liz's twin, Julia, and I don't see there being a chance that it's a different combo of Houseguest and twin. If you notice the haircut difference then you know they did that between Tuesday that weekend. I strongly believe it's these two.
So do you think Liz and Julia can pull off the Twin Twist? They'll be switching out via the Diary Room and updating each other on the latest events to keep up the charade. If they can survive undetected for the first 5 evictions then they get to play together as individuals, just like in BB5.
I suspect a super fan like Steve Moses will be tuned in to the idea of twins playing together like this while a recruit like Clay wouldn't even consider it. Someone like Steve, he's not the only super fan, could blow the lid off this but even if he detects it he might not say anything.
Personally, I think they look much too different even in photos to pull it off, but the other Big Brother 17 HGs could be so distracted that it flies right past them. What do you think? Check out the pics below and then vote in our poll & share your thoughts in the Comments section.
Update: I was wondering what the rules were here so I took another listen to Julie's explanation. Julia & Liz would not have to go undetected, that's just part of the fun. The twins would only need to avoid first five evictions to both play together. Liz could announce it the first night and if she wins five Vetoes then it doesn't matter. Ah well.
click images to see full-size views