Big Brother spoilers reveal who won the Power of Veto this week as the two nominees find themselves on a crash course for Thursday night's eviction show if they didn't get themselves out of trouble.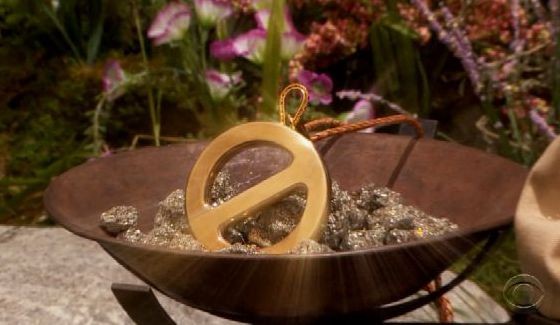 With the way plans had shifted if the nominees didn't win the power themselves then no one else was going to help them. Find out who won the PoV and what that could mean for this week of Big Brother.
Big Brother 17 Spoilers: Week 9 Veto Competition Results:
Vanessa won the Power of Veto!
This was the face morph challenge and required individual performances which is why it took nearly five hours. When Feeds finally returned Vanessa was already declaring she wasn't going to use it and she was very upset that Meg didn't congratulate her or give her a hug. Vanessa thought it was unacceptable for Meg to be crying after the comp.
Houseguests playing in today's comp included Austin (HoH), John & Steve (noms) along with Julia, Meg, and Vanessa.
This was a late day competition as the evening rolled around likely due to overheating concerns for the Zingot. Yep, the Zingbot was back and we're likely to hear lots of retellings of what he had to say.
Not long before the comp we had just heard from Liz and Austin debating whether or not Steve or John was the real concern for them this week as they watched the two working together more closely. This was going to be a critical comp for both of the nominees.
What do you think of the PoV Comp results? What will happen at the ceremony? The Veto Ceremony will be coming up on Monday afternoon and we'll post spoilers when they happen.
Turn on your Live Feeds and enjoy the drama. Watch it all now live & uncensored.