Big Brother spoilers reveal who won the Power of Veto this week as two free agent players faced off on the Block where no one would save them but themselves.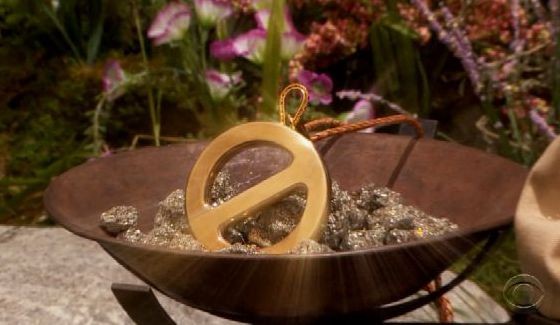 Both nominees had asked for help in the house, but both came up empty handed. No one is willing to rock the boat or ask one of their few remaining allies to go up on the Block. Game face, HGs!
Big Brother 17 Spoilers: Week 8 Veto Competition Results:
Liz won the Power of Veto!
Houseguests playing in today's comp included Liz (HoH), Becky & John (noms) along with Austin, Meg, and Steve.
John was out in the first round and the final round came down to Austin and Liz.
Austin, Liz, and Julia were talking just after the Feeds returned saying they'll use Becky's hard performance as a reason to evict her. They'll question why she didn't trust them enough to lose so they could execute their plan to evict her. Well it makes sense to me!
Austin and Liz were worried about noms changing so they were hoping neither of Liz's picks this week would come away with the win. Julia was angry she wasn't involved and more so that Steve could be in the position to screw up their plan if he won and saved John. Julia advised Liz to threaten Steve with a renom if he were to do that. See if you can spot the problem there.
What do you think of the PoV Comp results? What will happen at the ceremony? The Veto Ceremony will be coming up on Monday afternoon and we'll post spoilers when they happen.
Turn on your Live Feeds and enjoy the drama. Watch it all now live & uncensored.