Veto spoilers are in for this week on Big Brother 17 revealing the results from today's competition opening up the HGs to start working on their latest plans.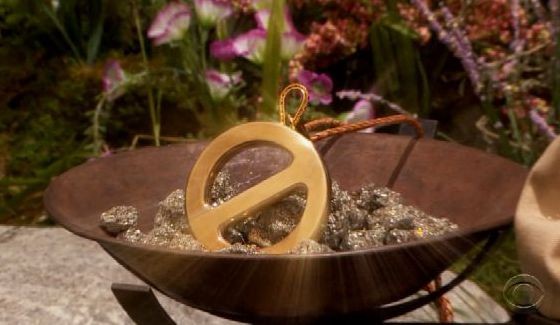 Not everything had been going to plan this week which makes this opportunity all the more important for them to get just right. Find out if this competition finally worked out the way the HoH had hoped.
Be sure to join us on Facebook and Twitter so you never miss another Live Feed spoiler.
Big Brother 17 Spoilers: Week 5 Veto Competition Results:
Clay Honeycutt won the Power of Veto!
Joining Vanessa as HoH and the noms Clay and Becky were Shelli, John, and Liz. The majority's concern was Liz winning the competition, but instead Clay finally broke his losing streak as the last Houseguest to have never won anything. See the pics of Clay in the comp costume below:
click images to see full-size views
Clay will definitely use the Veto and take himself off the Block. Now Vanessa will definitely have to name a renom and right now that would be Austin, but the Veto Ceremony isn't until Monday so you never know what might happen.
What do you think of the PoV Comp results? What will happen at the ceremony? The Veto Ceremony will be coming up soon and we'll post spoilers when they happen.
Update: Feeds are blowing up! Fantastic Feeds tonight. Flashback to 5:45PM BBT as Vanessa unloads everything she knows to Liz about Austin. You've got to turn on & watch!
Turn on your Live Feeds and enjoy the drama. Watch it all now live & uncensored.