Nominations spoilers reveal who went up on the Block today at the latest Noms Ceremony following Vanessa Rousso and Jackie Ibarra taking over as the new Heads of Household.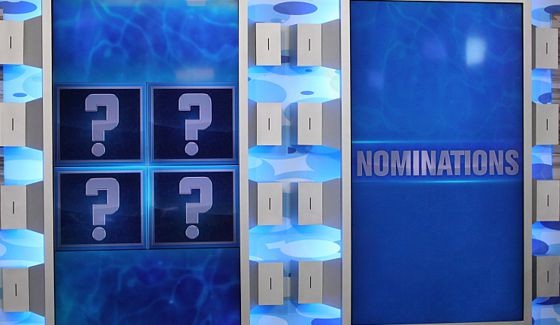 Initially I thought we'd get opposing HoH plans with someone gaining power from each side of the house, but that expectation was dashed when these noms were settled and agreed upon as part of a new mega alliance.
With the Battle of the Block persisting we'll have another week of four noms. Last season this twist ran through Week 8, so this thing may only be half way over.
Big Brother 17 Week 5 Nominations:
Jackie: Lizia & James
Vanessa: Becky & Clay
Nominations were settled as a group last night and the plan is for James to throw the BotB so Vanessa can be dethroned when Clay and Becky win their way to safety. From there we'll have to see what happens with the Veto so Jackie can pursue her real target: Austin.
Julia and Jackie chatted in the HoH room and confirmed there were no hard feelings between them. Julia says they're even now. Just a moment before that Julia revealed to Vanessa that Austin has an alter ego "Judas."
Vanessa is already working hard to keep both sides blind by lying to Jackie about what Lizia knows as the twins prepare to swap out at any minute now.
Good times ahead on the Feeds! Grab your Free Trial to watch the next week for free then keep it for $5.99/month. Silly cheap.