The latest Big Brother 17 spoilers are in thanks to the Live Feeds today and we have our initial round of nominations for the week. Want to know who is on the block?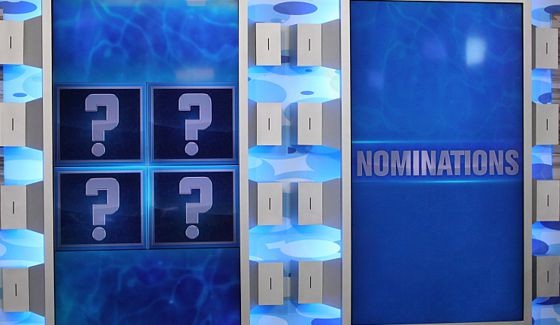 These plans were much messier in round three of the same HGs holding all the power. They are running out of extra options and Shelli and Clay have made too many partnerships in the house leaving them with few options. Shelli was in absolute panic mode leading up to the ceremony today.
Remember that we'll have four noms each week instead of just two thanks to the return of that "fan favorite" twist, Battle of the Block. So get ready for another season of overload of nominees each week.
Big Brother 17 Week 4 Nominations:
Liz: James & Jackie
Shelli: Jason & John
Clay had been pushing Shelli to nominate John and ask him to throw the BotB yet again. Right now Shelli has told John not to throw the BotB and has mentioned Audrey could be the BD target. Hmm. Well, at least no one is trying to throw it this time around, but I still don't like the twist one bit. It's drained the life of half of Big Brother and left us with limp, pointless competitions. Speaking of, Battle of the Block will be coming up later today so we'll watch for the next round of spoilers.
While BotB is an utter bust, the drama in the house is actually pretty good as a result of these noms. Shelli told Jason that Audrey was dragging him and that she was a BD option. That's got Jason fired up. Meanwhile we've got Jackie checking if she's the target, she's not, but the "balls" she has to ask that has Liz very upset.
Good times ahead on the Feeds! Grab your Free Trial to watch the next week for free then keep it for $5.99/month. Silly cheap.