The latest Big Brother 17 spoilers are here for the Power of Veto Ceremony with the outcome settling who would be the final nominees this week to face the eviction vote.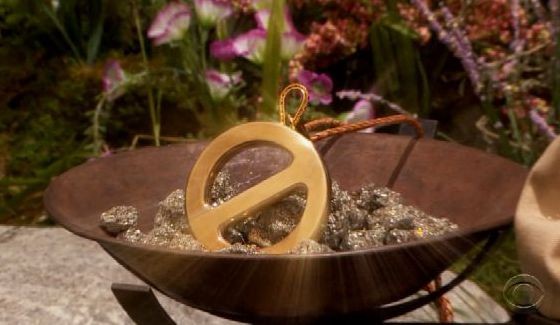 After much debate and repeated wishy-washing Chelli, last Clay & Shelli shorthand, have settled on how to handle the situation they didn't want to find themselves in. Time to find out if they're making the right choice for their game.
John McGuire won the Power of Veto and a good thing since he was on the Block as a pawn while Chelli were hoping to keep him there. No such luck and despite Shelli asking him to not use the Veto, she really did that, John wisely went ahead and used the Veto to pull himself off the Block and Meg went up in his place as the renom.
Chelli (that's Clay + Shelli) had debated over renoming Meg or Liz to go up against Da'Vonne, their main target. Originally they were going to go with Meg, but she talked them out of that and aimed the spotlight at Liz. Liz took the news well at first, but broke down crying later.
Austin didn't want to see another close ally at risk so he convinced Chelli they needed to go with someone else. Back to Meg they went and Shelli confirmed this plan in a late-night meeting.
Now we have Da'Vonne and Meg as the final noms for the week and one of them will be evicted. Had Liz been up there I think we might have seen a chance at Day staying, but not against Meg when they're both on a similar side of the House split. Nuts. Da'Vonne provided excellent entertainment on the Feeds and she will be missed.
Keep watching the Live Feeds (get your Free Trial now) to see what happens with the Last Laugh Twist.