The latest Big Brother 17 spoilers are here thanks to the Live Feeds returning after tonight's eviction and latest Head of Household competition. Want to know who is on the block?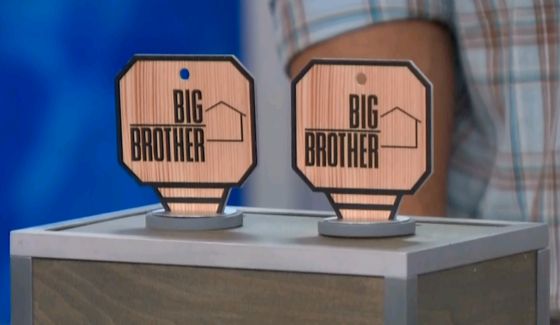 Remember that we'll have four noms each week instead of just two thanks to the return of that "fan favorite" twist, Battle of the Block. So get ready for another season of overload of nominees each week.
Big Brother 17 Week 2 Nominations:
Becky: Jason & Steve
Shelli: Da'Vonne & John
Shortly after the HoH comp, Becky spoke with several allies and said the decision for her was not who was the target, but who would be the pawns. Becky is set on evicting Audrey and for cause.
Audrey was making claims that Becky was a bigot and had made racist statements in the house. According to other HGs, Becky did not. She was having a discussion about her family being worried that anything you might say could be taken out of context including accusations of racism. Audrey heard that and tried to use it like actual racist comments.
Becky says that's way beyond game and is personal to the point that it could destroy her life outside the game. (Remember the HGs in BB15 who lost their jobs?) Flashback to 8:51PM BBT 7/2 Cams 3/4 to find Becky telling Shelli about this issue to her surprise.
Feeds cut & when they returned both Shelli and Becky were scrambling to quickly pick their noms. They had just a few short hours between HoH and the nominations ceremony and it was chaos filled with more chaos. This is what makes the Feeds so great!
As for targets, Shelli wants Da'Vonne out because she's convinced Day wants her and Clay out. She decided to so straight for the nomination with Jason as her backup if Day won the Veto. Then for Becky, well I think we've established her target.
Battle of the Block and Power of Veto comps are coming up fast so get ready for more Big Brother 17 spoilers soon! With the holiday weekend here they'll try and compress everything to avoid events on Saturday. Keep checking back with us to get the latest all weekend.