After a long day of no Feeds from our Big Brother 17 Houseguests things finally returned with spoilers revealing who was on the Block at the hand of our new Head of Household.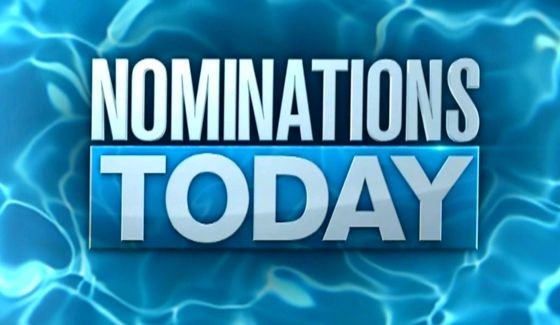 The Live Feeds went dark for roughly fourteen hours starting just before the nominations ceremony Friday morning leaving us with a long delay to confirm what we expected. But now things are back in go mode and we're ready to update.
Big Brother 17 Week 12 Nominations:
Vanessa Rousso nominated: John McGuire & Steve Moses
Just as expected, John and Steve were sent to the Block and Vanessa finally target may still be up in the air with the Veto competition waiting in the wings. If either noms gets the Veto then she'll be forced to send either Austin or Liz to the Block. There are no alternatives at this point. Now that'd be fun to watch debate on who it would be.
Feeds were down for nearly sixteen hours, two hours past the promised time. Thanks, CBS. Once they returned we had Vanessa and Steve talking in the HoH room. Steve told Vanessa that John knows he (John) is the target. Vanessa promised Steve he was not going anywhere this week. We shall see.
Until then we can start looking for more conversations as Vanessa will be guiding the currently scheduled voters, Liz and Austin, toward her preferred eviction. Remember her deal from a few days ago with Liztin? She may still expect that to fly on this eviction and they'll probably let her have it and why not? Vanessa has controlled most everything else they've done (well, not keeping Liz over Julia).
Want to join us online and watch the Feeds too? There's still time to join in on the fun: