While many Big Brother fans are still recovering from a hectic season this past summer the Big Brother 17 rumor mill is hard at work churning out tales as talls as Derrick's "Holla!" stacks last season.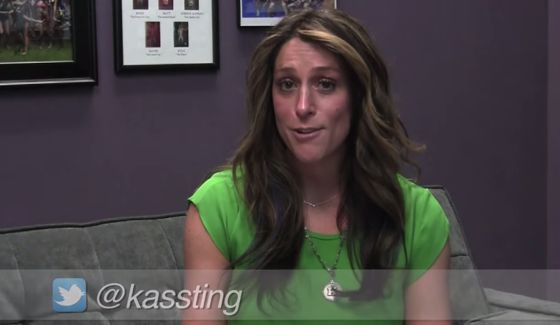 Big Brother's Casting Director Robyn Kass took to Twitter this weekend to blast supposed rumors and "leaks" for BB17 coming from the usual fake sources that we've seen in the past:
Readers may remember from a few years ago the fake ex-employee that promised the whole season was rigged from Amanda to win (it wasn't) since she was best friends with executive producer Allison Grodner (she wasn't). The seemingly obvious fake story found quite a following of believers even after Amanda was evicted and sent off to the Jury house.
Looks like someone is desperate for attention and trying the same rumor again for Big Brother 17 but Robyn calls them out for their weak and unimaginative approach:
The SAME rumors again? Come on, B more creative! No discussions have happened 4 #BB17. "Former employee"- good try! Fake & not creative

— Robyn Kass (@Kassting) December 21, 2014
Kass confirms any "insider" claims floating around are false and that casting for Big Brother 2015 hasn't even begun yet which is good news for hopeful Houseguests still planning to submit an application to be on Big Brother next season. You've still got plenty of time, but don't wait! Hurry up and apply to be on the show. Maybe we'll be talking about you next summer!