Time to vote for your favorite Big Brother 17 Houseguest as we prepare for the season's America's Favorite Player poll from CBS to determine which HG will earn an extra $25K prize. Right now that looks like a lock for one of two players, but it's getting closer and closer.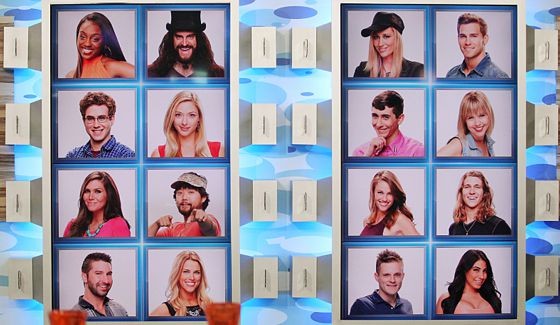 Johnny Mac has held the top spot for weeks now but after last week's dip in numbers from James we're seeing a huge come back from the new Juror who could end up with the consolation prize money after all. Remember that if John gets to the F2 then he won't be eligible for this particular prize and that'd likely make it a sure thing for James.
The top six players held steady in this week's poll and it wasn't until we reached Clay at #7 that we found someone making a shift. Clay swapped spots with Jackie who dropped down one and then Jason swapped with Becky leaving us with the same range of HGs in the #6-10 spots even if they were in different ranks.
The Austwins continue to struggle to find popularity with our readers as none of them broke the 1% mark and all three come in at the bottom half of the poll. This time around Austin fell two spots to become the least popular member of the Austwins while Julia edged out her sister Liz for the honor of most popular for the trio.
Check out all the results below comparing last week's results to the previous round and then scroll below to vote in this week's "Who is your Favorite Houseguest?" poll.
Big Brother 17 – Popularity Results: Week 10 vs Week 9
John McGuire 41.9% (+0)
James Huling 39.0% (+0)
Vanessa Rousso 7.6% (+0)
Shelli Poole 2% (+0)
Meg Maley 1.8% (+0)
Steve Moses 1.6% (+0)
Clay Honeycutt 1% (+1)
Jackie Ibarra 0.91% (-1)
Jason Roy 0.86% (+1)
Becky Burgess 0.77% (-1)
Julia Nolan 0.68% (+1)
Liz Nolan 0.67% (+2)
Austin Matelson 0.57% (-2)
Da'Vonne Rogers 0.53% (-1)
Jace Agolli 0.09% (+2)
Audrey Middleton 0.05% (-1)
Jeff Weldon 0.04% (-1)