Liztin is over, says Liz Nolan in a Twitter announcement to her fans revealing the once fauxmance turned showmance turned real world relationship between Big Brother 17 Houseguests Liz and Austin Matelson has come to an end.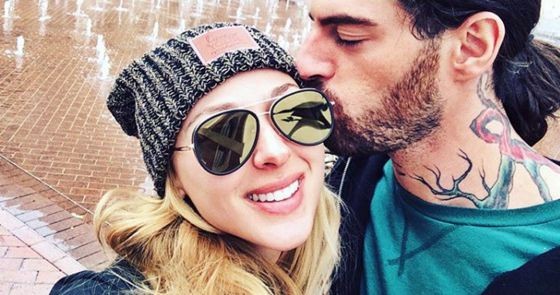 Writing to her fans, Liz explained, "Thank you for following Austin and I on our crazy/incredible/special journey, & as we navigated life outside the Big Brother house. Unfortunately, yes, Austin and I ended the relationship. I have nothing but the utmost respect and love for him, and just as our #liztin romance began in the BB house- we started out as friends and I hope we can remain the same."
A quick scroll through Austin's Twitter shows they were still hanging out and chatting up Liztin up to two weeks ago, so the breakup may have been fairly recent. Since then Austin's postings seem focused on something called his "Creamboy Project." Hmm. Anyway, perhaps the breakup was mutual and they're on their way to staying friends. Though to their credit, they lasted longer than I expected and that expectation began with never believing they'd actually start in the first place.
And just to think, Austin cut off the chin-ponytail and "ruined my life for you!" Well, Big Brother 18 and the next batch of showmances are never too far away. Farewell, Liztin!
click images to see full-size views
Image credit/source: @_LizNolan & Instagram @LizNolan