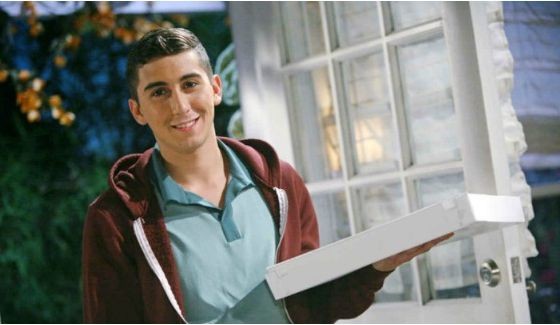 Big Brother 17's Jason Roy has kicked off the run of appearances by this season's Houseguests with his brief but fun showing on Monday's "The Bold & The Beautiful" where he plays a pizza delivery guy who gets a 'lanta surprise when the door opens.
B&B's Wyatt & Ivy look to be getting amorous when the doorbell rings and Jason is surprised by the lingerie clad customer. Check out the pics and video clip below and see what you think of Jason Roy's acting chops. It's a short appearance as we're used to seeing, but he does great and doesn't appear awkward or uncomfortable at all in the scene. Well done, Jason.
Next up, more Big Brother houseguests will be appearing on the series later this month as part of the Halloween tradition. So far we know that'll include Meg Maley, James Huling, and John McGuire so be sure to set your DVRs for the October 30th episode in a few weeks.
click images to see full-size views
https://youtu.be/U8kEdKwQ5QA