Jason Roy has landed a role on CBS's "The Bold & The Beautiful" following his stint on Big Brother 17 earlier this summer with the appearance set for mid October.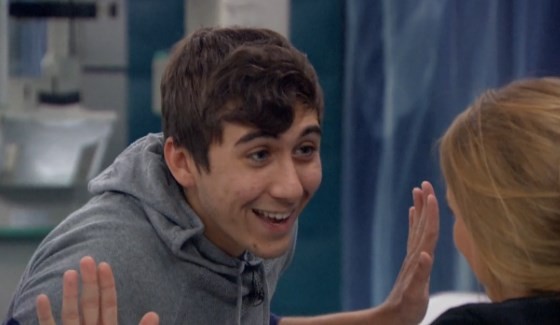 Talking with Daytime Confidential Jason shared details of the character he'd be playing on his B&B appearance plus what it was like making the shift from Big Brother to another one of CBS's shows. Read on for what Jason had to say.
Roy has gone from snagging one of the top 3 spots for BB17's most popular Houseguests, as revealed by Julie Chen at the season finale, to taking on a new challenge: pizza delivery guy. Yep, he'll soon be knocking on the door of B&B's Ivy and Wyatt in his soap opera debut later this month.
Jason revealed more details to DC about his role and discussed what it's been like making the jump from grocery store to television.
Daytime Confidential: Do you ever have moments where you think: "Before this I was sacking groceries" and have to pinch yourself?

Jason Roy: Yes! All the time! Especially at the finale of BB and while taping B&B. I'm still waiting to wake up!

DC: Now that you've flexed you acting muscles on Bold, what's next for Jason Roy?

JR: I still do not know. I'm just going to roll with the punches and see what happens. Hopefully I won't be bagging groceries anymore.
Congratulations to Jason, whose episode of Bold & Beautiful will air on Monday, October 12, 2015 so check your local listings and set your DVRs to catch his appearance.
No word yet on any other former HGs hitting the Bold set, but we've seen wide cast appearances before so don't be too surprised if there's more to come. Maybe Austin's on-air pleads for an appearance will be granted after all, especially now that Liz has snipped that ponytail beard thingy.
Source: Daytime Confidential