Each week the Big Brother Head of Household gets a chance to go around the house and snap candid pics with the other Houseguests. Since this was the first of the season everyone was excited to put on a smile and post with the group.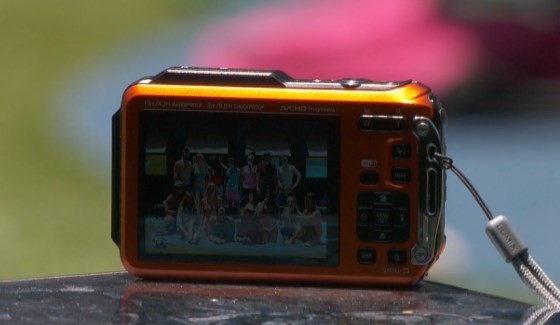 Just an hour before all hell broke loose in the BB17 house we had all happy faces gathered around the pool for some bods & bikinis. Good times.
It's funny to watch the progression of this event each season as we start with "wow! exciting!" to "don't wake me up for that, please." Remember last season when Cody got his camera in only Week 4 and his pics were just sleeping HGs? Yeah, the transition is quick.
Check out the pics below and then we'll add more when CBS releases their official batch of photos. Want to watch these all in action? Flashback on your Live Feeds to 1:05PM BBT 6/30 and get the Free Trial to start watching all the action right now.
click images to see full-size views