The Power of Veto Ceremony plays out later today in the Big Brother 16 house and what has been an incredible streak of Veto action might be coming to an end.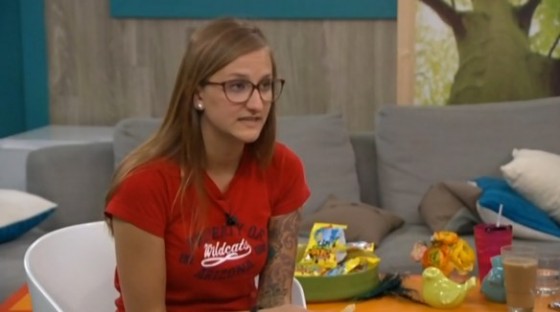 The PoV competition played out late Saturday night and ran for over five hours of waiting as the participating HGs took their individual turns in a repeat of the "Keeping up with the Joneses" Veto comp from last season. HGs had to take a quick mental picture as they rode past the set up and then assemble it on the other side.
Now the winner from Saturday's comp will have the choice to save either Jocasta or Zach or let it ride. Here's what you can expect to happen.
Christine beat out Nicole by 30 secs in the comp to win the Veto. She'll decide what to do with it. Now wait, you might be saying, "won't she save Zach, her Detonators ally?" No, no she won't.
Zach has gone so far as to ask her not to use the Veto so he can give a vote plea speech that's a poem on Thursday night. What a great reason to get yourself evicted, right?
Frankie dodged a bullet here as Nicole's plan for the Ceremony was that if either Jocasta or Zach came down off the block she would then renom Frankie and he would be sent home.
Christine is trying to play both sides of the house by telling Nicole that she doesn't want to force her to get more blood on her hands by making a third nominee, but Nicole is on to her.
When the Veto Ceremony is over today Jocasta and Zach will remain the nominees for the week and Zach could be in some real trouble. After five straight weeks of seeing the Power of Veto put to use it will instead go back inside the box and await Thursday night's Double Eviction.
What do you wish would happen? If you had the PoV around your neck, what would you do?