Following the Big Brother 16 live eviction on Wednesday night where the F4 became the Final Three we saw those HGs head outside for the always fun final endurance comp of the season and oh yes, it was the much feared "Wall" competition.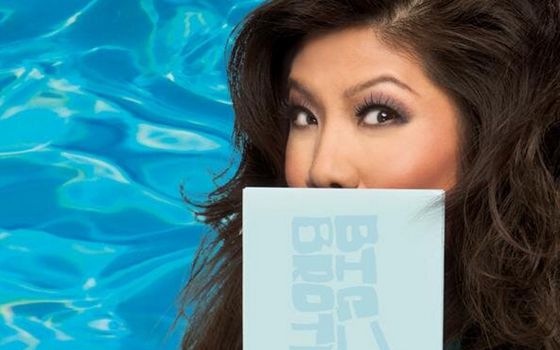 Since there's no "outgoing HoH" at this point Derrick was able to compete in their very slick looking hang gliding themed comp. All three were perched up on a small foot platform with a hand rail above them.
The entire wall behind them would tilt forward dipping them toward the ground. Plus, there was lots of nice cold water thrown at them. See a full recap with pics & times from the endurance comp.
So who pulled off the first round win? Read on for the spoilers.
Big Brother 16 – Week 13 Final HoH:
Cody won Round 1 endurance competition!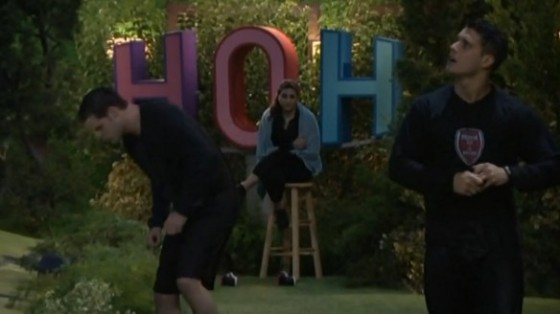 Cody will now face off against either Derrick or Victoria in Round 3, depending on which of them wins the second round. We'll keep an eye out for hints as to when the second round will be held, but it could be as soon as Thursday. We don't know yet.
Keep watching your Feeds to find out who starts making crazy "you better take me" F2 threats as the pressure continues to mount ahead of next week's season finale on the 24th.