Tonight on Big Brother 16 the spoiler results for this week's eviction and Head of Household competition will be revealed as one HG will be sent home and another two will take the top power.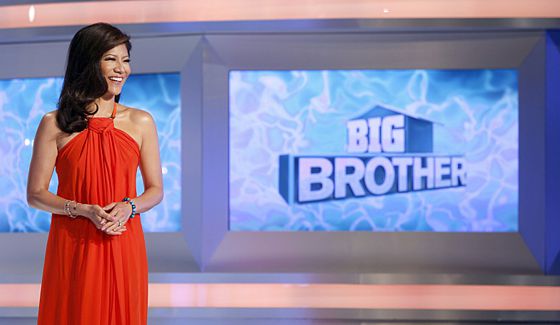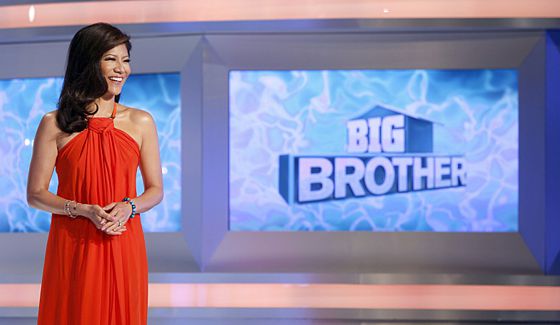 When the live results show kicks off we'll see Amber Borzotra and Jocasta Odom await their fate as nine Houseguests enter the Diary Room and cast their votes. From there the remaining HGs will compete in what we expect to be a memory contest based on yesterday's video loops.
Join us tonight here for a live recap and discussion of the latest Big Brother show plus you can find us on Facebook and Twitter for even more updates as the game plays out in real-time on the Feeds.
We pick up after Wednesday's show, but this is really all the way back on Monday. Amber is trying to figure out why she was renom'd while Caleb thinks this was just to prank her. Oops, Caleb.
The show skips over soo much of the story with everyone lying and manipulating Caleb for so long. Ah well. If you missed the real story this week then you missed a lot of exciting events.
Derrick receives the Team America mission for them to throw two rogue votes and accuse two HGs. Donny didn't like it last night and pushed backed saying he doesn't want to do it. Let's see what happens.
Big Brother 16 Week 5 Votes:
Hayden votes to evict: Amber
Victoria votes to evict: Amber
Donny votes to evict: Amber
Derrick votes to evict: Amber
Zach votes to evict: Amber
That's it. She's evicted.
Caleb votes to evict: Amber
Christine votes to evict: Amber
Cody votes to evict: Amber
Nicole votes to evict: Amber
By a vote of 9-0, Amber Borzotra has been evicted from Big Brother 16.
Donny rejected Team America's mission and voted out Amber instead of Jocasta. He apologized to America saying it was too risky. Derrick came in next and apologized as well saying they tried to convince Donny but were unable.
Amber tells Julie she blames a big part of her eviction on Caleb's obsession, but is also feels most betrayed by Cody since they were so close. Amber hopes to get her bunny slippers back from Caleb, but Julie doesn't think that'll happen. Amber says she's single and won't be Caleb's date to finale night.
Big Brother 16 Week 6 Head of Household Comp – "Getting Loopy":
Round 1: True – All correct
Round 2: True – Jocosta is out
Round 3: False – All correct
Round 4: False – All correct
Round 5: False – All correct
Round 6: True – Vic, Christine, & Derrick eliminated
Round 7: True – All correct
Round 8: False – All correct
Round 9: False – All correct
Round 10: False – All correct
Round 11: False – Cody eliminated
Round 12: False – All correct
Oh no! Out of time! Are we not going to get the results on the show??
Jump on your Live Feeds NOW or get the Free Trial & watch to find out what happens next!
Feeds returned to reveal that it all came down to a tie-breaker with Nicole & Donny winning! Congrats! Will Donny go after Caleb like he promised before? We shall see.
Don't stray too far because we'll have a LOT more Big Brother updates very soon. Friday morning I'll be talking with tonight's evicted HG. Then later on Friday we'll get the nomination results and the Battle of the Block results. This is the game that never rests and neither does our coverage!