CBS is cranking things up for Big Brother 16 and we're set to have a mega season premiere! It's just been revealed that CBS is making the BB16 season premiere a "2 Night Move-In Event."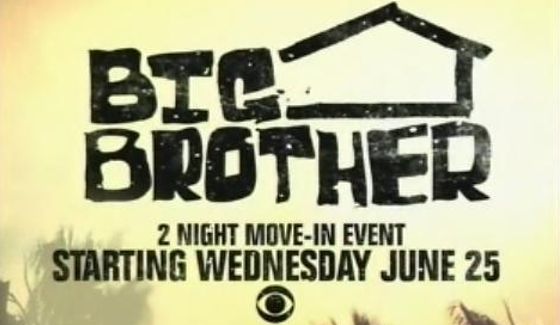 This latest rumors and twist ideas fuel has put a lot of theories in to overdrive, but of course it's mostly just speculation. One theory suggests this two-night split would offer a chance for a Blood Vs Water theme with half of the pairs moving in one night and half the other night. That's certainly possible, but what's to say this has to be splitting up the HGs arrival?
Another possibility is we'll just get a grand season premiere with all the craziness of those first few days split up in to two separate shows each running one hour. There's got to be a LOT of content that gets left on the cutting room floor considering HGs move in days ahead of the season premiere and then CBS has to quickly speed things up to get us back in line with current, in-house events.
What would you like to see CBS do with the Big Brother 16 premiere two-night event? Get ready for it because the season starts on Wednesday, June 25, 2014 at 8PM with the second installment coming the very next night on Thursday at 9PM.
Join us on Facebook, Twitter, & grab our daily Email Updates for all the latest news on Big Brother spoilers, results, and everything else you'll want to know about this season.
Update: CBS reveals even more details on the season premiere event. Jeff Schroeder will host a live pre-premiere event online starting at 7PM ET on June 25th. He'll then be live-tweeting first 16 hours of the Feeds. Of course I'll be tweeting the entire season instead of just the first sixteen hours!
The Live Feeds will launch at 1AM ET on June 26th (10PM PT on June 25th) June 27th (10PM on June 26th). Correction: No Feed access until after the west coast finishes Thursday's show. No worries about them holding back until the second episode airs. Make sure you have your Early Bird sale price locked down now!
Image credit: @BBGossip