Ready to find out who will be sent home tonight on Big Brother? Let's take a look at our predictions for the next eviction vote with some potential vote craziness.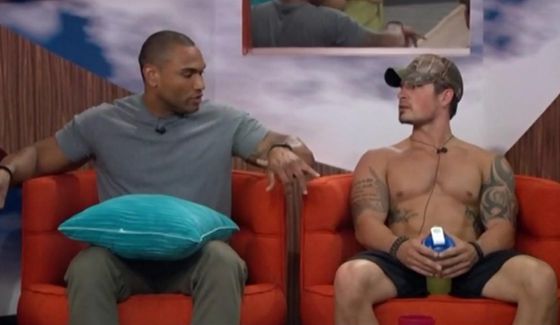 Things look pretty solid for this next eviction, but until those votes are cast anything remains possible. Devin and Caleb will face off to collect the most support with tonight's elimination requiring only six votes to complete. There shouldn't be any susprises unless Christine and Nicole's hinky votes snowball in to something bigger. I think that's highly unlikely, but oh me oh my it'd be awesome fun to watch play out on live television tonight.
Who do you think will be voted off Big Brother 16 this week? Cast your vote now & read our predictions below.
More predictions are in from these Big Brother sites and we're all in agreement.
Big Brother 16 Week 3 Eviction Predictions – Caleb Reynolds or Devin Shepherd?:

Who do you think will be evicted tonight on Big Brother? Share your thoughts below.