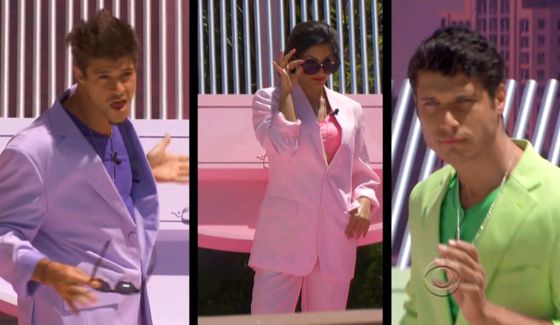 I have a feeling America is happy after Wednesday night's episode of Big Brother 16, even though Team America is already in danger.
That's because the soft and gentle groundskeeper has not only stolen the hearts of many, he also snatched up the Power of Veto from a group of kids half his age.
But with his win comes a blow to Team America as Joey is the official replacement nominee and most likely the one heading home this week.
The episode picked up right after the Battle of the Block competition. Caleb, being the only HOH standing remains cocky. And of course Victoria and Brittany are happy to be off the block. But Donny, Paola and even Frankie (having just been dethroned as HOH) are worried.
Donny, even though he just lost the Battle of the Block, is shedding happy tears. He's just happy that so many people in the house care for him. Meanwhile, Devin is in the HOH room running his mouth about how perfect he is and how he can't wait to get Donny out. Then he goes downstairs and listens to Donny, still in tears, tell him how emotional he is for everyone being his friend. Devin decides that Donny is just acting and continues to piss off America by his insensitivity. thinks he's faking.
The Donny paranoia quickly expands. Not only do they think he's a good actor and a super genius, Devin and Caleb now think Donny is former military. Devin even suggested that Donny is a former Navy Seal.
In the Diary Room, someone clearly asked Devin "What if you're wrong" because he then pretends that he's sort of upset for doubting Donny. He even musters up some tears. But I don't buy it, just like he isn't buying Donny's life story. Can Devin get evicted this week?
Meanwhile, Joey calls together the all-girl alliance that she's been pushing since night one. Only now, it involves all the girls. And none of the girls are interested. At all. Like Jocasta said "you can't start an all-girl alliance with seven girls." And Derrick sees this happening, so he takes the info to Caleb and Devin. Later, Amber, being a part of the Bomb Squad, lets Caleb know that Joey is trying to lead the charge.
So then everything gets awkward. And people are acting weird around Joey. So she decides to tell people what she was up to. She realizes it could have gotten her in trouble, so now she's nervous. She doesn't really do a good job at cleaning up her mess though. The fact that Joey has never seen Big Brother is really standing out now.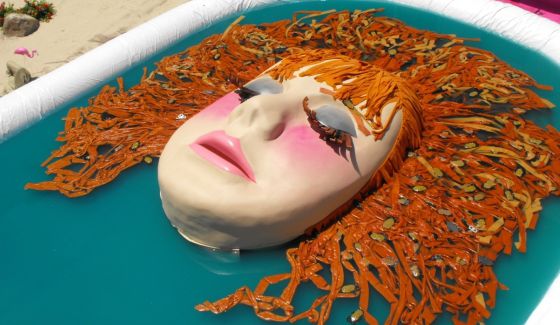 It's time for the veto competition! This week's embarrassing game is called Miami Lice. The players: Caleb, Paola, Donny, Victoria, Zach, Cody  have to find letters among a giant lice infested head soaking in an even larger bathtub. The person who spells the longest word wins Veto.
In the end, only Donny and Zach even spelled words. Zach spelled "Warning." Donny spelled "Splitters." Donny won the Power of Veto! So Joey again gets nervous and tries to do damage control. And again she doesn't do a very good job.
At the veto ceremony, it's no surprise that Donny used the veto on himself. It's also no surprise that Caleb decided to name Joey as the replacement nominee. Uh-oh, Team America! What are we going to do now?