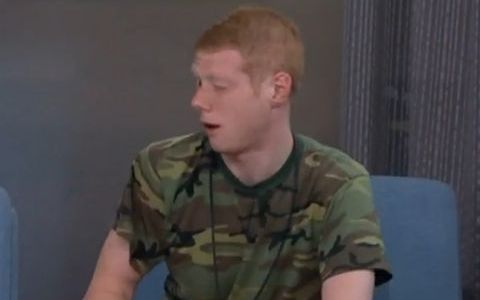 Later today the next Big Brother 15 Power of Veto Ceremony will be held and while the Veto winner is telling a particular HG to expect one thing the rest of us know what's really going to happen.
Read on for the latest spoilers on what's heading our way at today's Veto meeting.
Jessie is in trouble here, but she doesn't know it yet. Andy holds all the power as both HoH and Veto winner, but while he's been telling Jessie to expect a "big move" this week he's heading in the opposite direction.
When the time comes Andy will not use the Veto which means both Jessie and Spencer will stay on the block and in danger of eviction. With only two nominees this week one of them will be going to Jury.
If the eviction votes were revealed today then Jessie would be following in Judd's footsteps and unless something surprising happens between now and Thursday then I'd still expect that to be the case.
I'm sure Judd will be tickled to see Jessie walk through that Jury house door, but if they're being isolated for a possible return like I suspect then Judd might not get the satisfaction of her arrival.
What do you think Andy should do at the Veto Ceremony? While many would probably like to see a bigger target up on the block it's not surprising for Andy to avoid rocking the boat and keep his head down just like he's done all season. It's worked well for him so far so we shouldn't be surprised to see him keep on in the same direction.