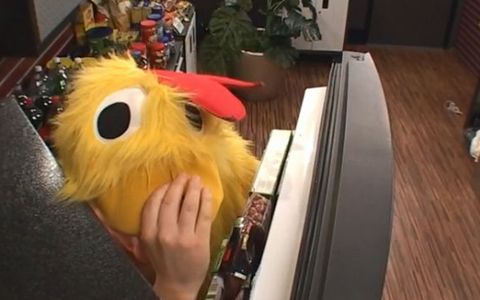 What a weekend in the Big Brother house! We had an exciting nomination ceremony, fights, stressed out HGs, and a Veto competition that turned the house upside once again. If you haven't been watching the Live Feeds then you've been missing out on a lot of fun! Grab your 2-day free trial and see what other fans are enjoying.
Here's your quick recap of all the spoilers that have happened since the last episode.
Head of Household:
The HoH comp didn't finish up on the live show and it was blocked from the Feeds but once things resumed we saw the winner revealed. GinaMarie secured her second reign as HoH. This was good news for viewers hoping for someone to come in and challenge McCranda and of course very bad news for the McCranda fans.
Having just lost her closest ally in Aaryn, GM was looking out for her new alliance, The Exterminators. Putting them in charge this week would definitely change things up.
Have-Nots:
No Have-Nots again this week. That could finally be over for the summer.
Luxury Competition:
Since there was no Have-Not comp the HGs instead faced off in a luxury competition that left the house looking like a disaster zone. From what we heard the HGs had to search through confetti and balloons to find tokens with the first to get a set of pieces winning a $10,000 prize.
The competition was allotted a full hour, but Spencer managed to find all the pieces for himself in under four minutes, according to Judd. It sounds like production expected different HGs to find the various tokens and then have to barter with one another to trade. Instead Spencer wrapped things up all on his own very quickly.
If you read rumors that one HG found a Diamond Power of Veto during the competition, that is not true. If it were then we would have immediately covered that as it'd be huge, game changing news. There is no Diamond Power of Veto at play this week.
click images to see full-size
Nominations:
Friday brought an exciting round of nominations. The last power couple in the game had stood mostly unchallenged all season and they thought they were set to make it another week. Instead GinaMarie blindsided Amanda and McCrae by nominating the two of them together insuring the HGs would have the chance to send one of them home.
Power of Veto:
The best-laid plans of mice and men oft go astray. Exterminators set their sights on McCrae for eviction and wouldn't you know it, McCrae went and won the Veto. Despite silly hopes that he could be talked in to using it on Amanda McCrae is definitely going to save himself and then hope to negotiate to save Amanda on Thursday.
click images to see full-size
What's Next?
The Veto Ceremony will be held early on Monday. McCrae is going to take himself down and GinaMarie will have to name a renom. Spencer has currently volunteered with the option to rescind that offer if something crazy happens between now and then. But with limited options it makes the most sense to put up an Exterminator to both hide their alliance while still controlling the vote.
This is set to be an exciting week as we march toward the Double Eviction on Thursday where we will most definitely see Amanda evicted in the first round. After that the "it's rigged for Amanda" hobbyists will have to find something new to do with their time. As for who goes in the second round, well that's anybody's guess as so much can happen. Fun times ahead! Sign-up for the Live Feeds and watch it all for yourself!
Join us on Facebook, Twitter, and get our free email updates for all the latest Big Brother news, results, and spoilers all season. Thanks for joining us here!