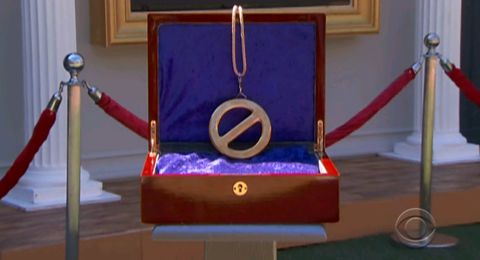 The first Big Brother 15 Power of Veto competition is over and we have the spoiler results for you. It's been a crazy day of spoilers for BB15 with the MVP revealed on the Feeds and then discovering who became the third nominee as a result. Good times!
Be sure to join us on Facebook and Twitter for mini-updates through the day so you don't miss all the fun.
Read on to find out who won and what that could mean for the game this week.
Big Brother 15 Spoilers: Week 1 Veto Competition Results: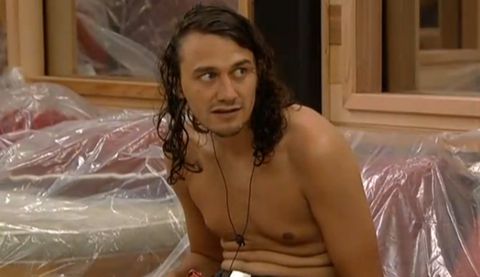 McCrae won the Veto Competition. (99% sure)
Playing in today's competition was David as the MVP nom, Candice & Jessie as the HoH noms, and McCrae as the HoH. Howard and Elissa were also selected to compete. GinaMarie stood in as the host.
This is interesting, because earlier McCrae was saying he didn't want to be put in this position. From what we've heard it was a spelling competition which would be very easy to throw. So now he'll have to save someone and put up Elissa just as he warned her would happen.
Lots of action going on in the house. Aaryn is excited because she thinks this makes David safe. Meanwhile upstairs Nick is offering McCrae a plan to keep Elissa off the block and in the house and get rid of David now while they have the chance.
What do you think of the PoV Comp results? Should it be used at the ceremony?
Jump on the live feeds and enjoy the drama. Watch it all now live & uncensored.