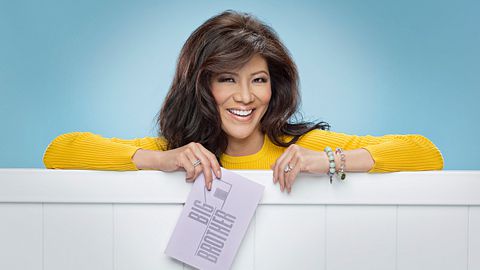 Tonight "Big Brother 15" is back with another new episode on CBS at 8/7c featuring the latest Power of Veto competition that was hidden, as usual, from the online viewers so we can't wait to see how that all played out.
Update: Check out the "Blood! Bolts! Bandages!" logo for tonight's Veto comp. All the HGs got t-shirts during the competition. Click the pic to see the cool design!
If you can't wait until tonight to find out who won then check out our Big Brother spoilers with all the latest news and events from inside the house.
The house has been pretty active with Jessie looking to tear through the place and expose as many alliances and backroom deals as she can. Since that all took place after Monday's Veto Ceremony it probably won't make the cut for tonight's show.
Instead tonight's show will pick up right after the nomination ceremony with the fallout from that, on to the Veto comp, and finally the Veto Ceremony to close out the night.
All of Jessie's fights were fun to watch on the Live Feed and just another reason why you need to sign-up now and watch online and get an unedited view inside the house.
Stay connected to Big Brother 15 with updates by Email, Facebook, & Twitter.
Big Brother 15 Episode 21 Preview:
http://youtu.be/CAqrNDqiM7g