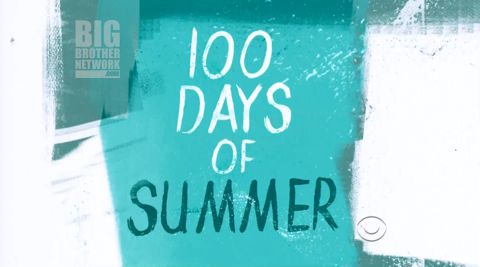 This season of Big Brother 15 looks to truly be bigger than ever. We've been hearing it all month since host Julie Chen revealed the 2013 season would need "more houseguests than ever." Now we're finding out that not only will the season start earlier with a June 26, 2013 premiere, but it's also set to run longer.
In their latest promo, watch the video below, CBS throws out a new tagline for the Big Brother 15 season with "100 Days of Summer." Now we've heard in the past that the marketing department is sometimes disconnected from the actual production team when it comes to making promises and this might be a similar situation.
According to CBS' press release earlier this week where we learned Big Brother After Dark would move from Showtime to TVGN they also mentioned BBAD would air on its new home for 13 weeks.
Join us on Facebook, on Twitter, and by Email updates!
Now I'm no math whiz, but 13 weeks, which would already make for an incredibly long Big Brother season, doesn't add up to 100 days of BB15. We'd have to reach more than fourteen weeks for that to happen.
The other question is, is that really 13 weeks or will the show span 13 weeks on the calendar? If it's literally 13 sets of 7-days then Big Brother 15 would conclude around September 25th, kinda late for a BB season. If it's going to simply air across thirteen separate weeks then we could see the finale end up on the 18th, a more typical end date while allowing for the new season of shows to still kick off in September.
No matter what those dates end up being it definitely looks like we're in for a LOT of Big Brother 2013 for the summer season. Now if only CBS would start letting us know what's going on with those Big Brother Live Feeds this summer!
Big Brother 15 – 100 Days of Summer – HD Promo: