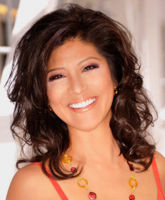 Big Brother 15
won't get here until the
summer of 2013
but when it does that party can't get started without a cast! If you're daring and outgoing enough then there's no need to wait until next year. Apply now for
Big Brother
for your chance to enter the BB15 game when it premieres in July 2013!
The online casting process is being carried forward for next season so you'll luckily be spared from submitting a lengthy paper application through the mail. This new system really does seem so much better. If you're more interested in the in-person casting calls then those will begin taking place around March 2013.
You can submit your application online right now. The deadline for submissions is May 11, 2013 at 12AM PT, but there's no reason to wait. Make your video and submit it now!
A couple of basic eligibility requirements to highlight: you must be 21 years of age at the time of applying and you must be a US citizen living in the United States at the time. Our Canadian friends interested in playing should apply to Big Brother Canada! Check out the full detailed explanation of eligibility requirements for more information.
Kassting Inc. also points out that if you've applied to past seasons then you'll need to apply again for Big Brother 15 as all past applications and videos are archived.
Best of luck to everyone applies. We can't wait to meet the next cast of Houseguests!
Stay ahead of Big Brother 15 with the latest news and updates. Join us on Facebook, Twitter, and our email updates. Don't miss our free iPhone and free Android apps too!