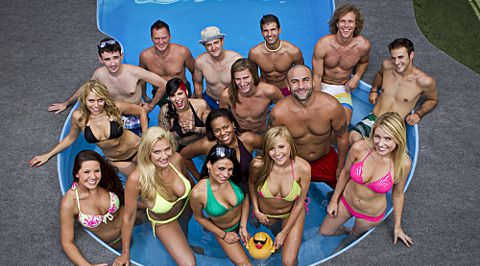 The latest popularity poll numbers are in for the Big Brother 14 houseguests based on last week's poll. The trend continues for Coaches dominating the charts as four of the top five spots went to returning players. Meanwhile the bottom four HGs collectively earned less than 4% of the entire vote. Ouch.
Shane's numbers came back down to earth but he held a considerable lead in first place with 18% of the vote. Janelle left the game in third place with 12% while Britney was the most popular Big Brother Coach-turned-HG at 14%.
At the other end of the poll's spectrum you'll find Jenn who has yet to land even 1% of any poll this entire season. It's quite possible that most readers skip over her after not even recognizing that name. I suspect this is all part of her master plan to avoid eviction since no HG will remember her name when it's time to vote on the live shows.
You can check out the archive of past polls to see how everyone is doing over the season. I've also got a graph charting everyone's rise and fall for Big Brother 14.
Vote below for your favorite Big Brother 14 HG this week and share your thoughts.
Click graph to see last week's results in full-size