Ahh yes, the end of Big Brother 14 is here which means we've got another chance to reflect on a long and eventful season. Sure, every year we hear complaints of how this season is the worst season evah! but I'd have to argue this was pretty darn exciting with some incredible twists and turns.
Boiling a season down to a list of top events is never easy, but it's always fun to try and open things up for discussion. After a review with Branden I've got a set of our Top 10 moments for this Big Brother season. I'll run through the front half today and then we'll jump in to the top five tomorrow. Enjoy!
#10: Froot Loops & Salmon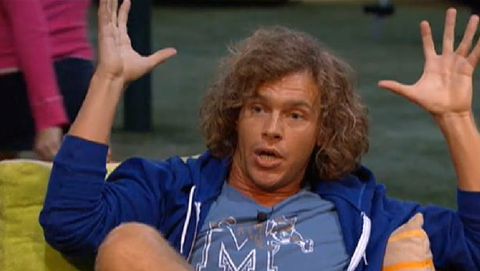 We were just days in to the new season when a fight broke out between Willie Hantz and Frank Eudy. To set the stage, Willie had promised Frank safety but ended up nominating him anyway. It's important to remember that Frank "really wanted to be there" and it's just not fair to nominate him with that in mind or at least that was Frank's perception for his duration on the show. So of course Frank didn't take kindly to his nomination and created a false rumor that Willie had mocked Wil for his sexuality. That did not happen. Oh, and despite nominating him, Willie really was working to help save Frank at that point. This turned out to be just a small preview of Frank's inability to read the other HGs and a big part of his downfall in the game.
When word reached Willie of Frank's lies it didn't go over so well. Willie exploded at Frank in front of the rest of the house. Frank managed to remain calm and collected while claiming to be a "straight shooting M-F'er". Before too long even Boogie got involved to protect his player and call out Willie on his behavior. This all led down the path for Willie stating he would still eat his Froot Loops if that's what he wanted to do and Boogie added that he can eat his Froot Loops while Boogie had his salmon. Sure enough, the HGs soon received Froot Loops & salmon as the Have-Not's special treat.
#9: Newbies Revolt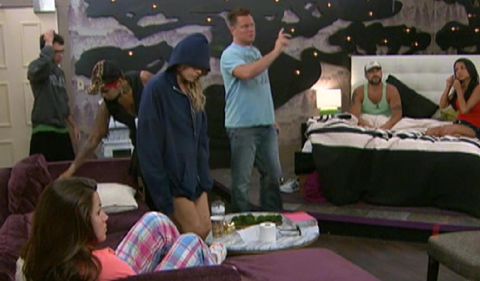 This season's twist brought in four returning HGs as coaches to mentor the newbies through the season. Some HGs took to them while others seemed to quickly reject their new overlords with suspicions of ulterior motives. After a little over a week in the house Willie called a house meeting but invited only the newbies. There they all agreed to stop playing for the coaches and to make their own deals rather than being forced to honor what their coaches had negotiated separately. Ultimately it was a failed effort, but it still showed ambition and guts to try to draw the lines that early in the game for something that might or might not happen down the road.
Whatever could have given Willie this crazy idea that the coaches might enter the game? Why that'd be Britney. She revealed that info to Willie shortly after fretting that revealing that info to the newbies might cause a revolt. I guess Britney can always tell herself, "I told you so." Ironically, Willie's fear of coaches entering the game became a reality after he was expelled and threw off the season's numbers causing production to take action and, you guessed, have the coaches enter the game.
#8: Nomance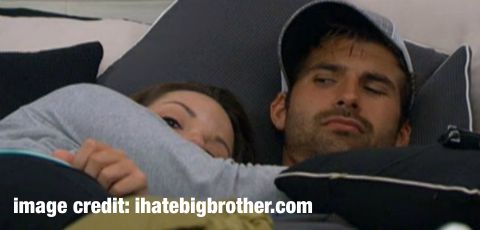 Repeat after me: there was no showmance. CBS, desperate to revive its JeJo or Brenchel romance angle, couldn't stop pushing the idea that Shane and Danielle were sharing some romantic attraction. They weren't. Matter of fact, Shane repeatedly said he was not interested in discussions on the Live Feeds. He would hold 15 minute discussions with Danielle explaining he was NOT interested in her. CBS would respond by showing clips of them in some alleged budding relationship.
CBS completely missed out on a wildly entertaining story line of Danielle chasing while Shane evaded. Only later in the season were they even remotely open to sharing the true story that any relationship there was completely one-sided, but by then it was much too late and the opportunity had passed. Ah well, it was another installment of the ongoing saga that there are really two Big Brother games each season: the one CBS broadcasts and the one the rest of us watch online.
For more details on Shane and Danielle's "nomance" you should check out IHateBigBrother.com's summary review.
#7: Get To Steppin', Boogie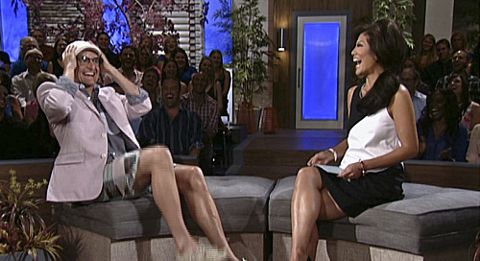 I wasn't a fan of the coaches entering the game and anxiously awaited each of their evictions, but none were more entertaining than Mike Boogie's exit. After spending his week yelling at Shane with Frank's help, Boogie thought he might have a shot at staying in the house. He didn't. What made it worse for Boogie was that his own mentored player, Ian, was all part of the plan to get him out.
After the votes were revealed Boogie knew Ian had stabbed him in the back and warned Frank not to trust him anymore. It wasn't until later when Boogie was on the couch with Julie that he had been duped on a much larger scale by Ian than he had realized. Unlike the rest of the week where Boogie was often anything but classy, he took the news very well and even literally tipped his hat to Ian on a job well done. Boogie "got got." He knew it. We knew it. It was a fun moment in the season for sure.
#6: Shane Severs the Silent Six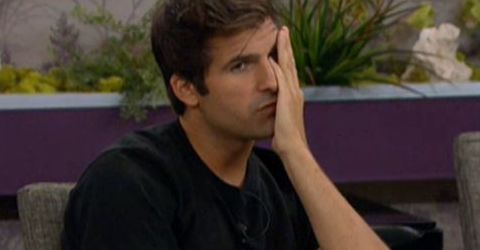 Shane gets far too little credit in this season. He started out strong with multiple HoH wins and three straight Veto wins, but when you decide to coast it's easy for fans to forget your earlier contributions. Shane managed to effectively get Frank evicted before production decided to step in and block his eviction that night. Then on Shane's second HoH he manages to once again nominate Frank but this time he gets to do with with Frank's coach sitting next to him. Enter a befuddled Frank and Boogie stage right.
The Live Feeds returned post nominations to find Shane cornered by Frank and Boogie who can't understand what just happened. Shane is hilariously apologetic and suggests being so confused and making a last minute decision. He tells them he made a big mistake and wants to work with them to fix it. They buy the whole thing and foolishly believe him. That conversation set off a firestorm for Britney after Shane threw her under the bus in the process. Arguing, fights, and drama went on for seven hours that night and every little bit of it was awesome.
Shane might have seen his season surprisingly cut short, but he played a huge role in making the first half of the season very exciting while fooling most of his opponents.
There's our first half of Big Brother 14's Top 10 Events. Check in tomorrow for the second half, but in the meantime debate away on what makes your own top moments.