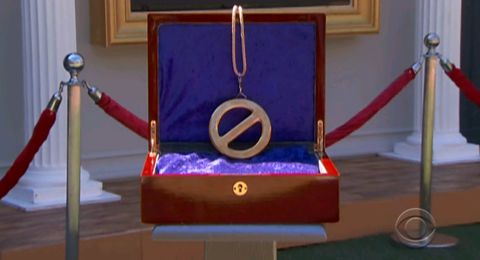 The Big Brother 14 Power of Veto competition has finished and we have discovered who holds the power to veto one of this week's nominees.
Heading in to this week's competition the Quack Pack knew they had to fight to continue to control the situation and were up against a strong challenger.
I hope you've joined us on Facebook and Twitter and grabbed our apps for mini-updates through the day so you don't miss all the fun.
Read on to find out who won the Veto and what that could mean for the game this week.
Big Brother 14 Spoilers: Week 8 Veto Competition Results:
Dan won the Veto Competition.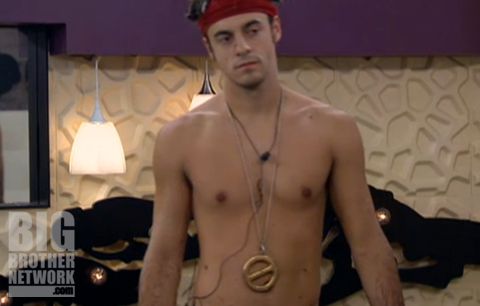 The players in this week's PoV competition were Ian as HoH with Frank and Jenn as the nominees. Dan, Danielle, and Joe were selected as additional players. Shane hosted.
After the Feeds returned Dan was heard saying this was his chance to get Frank out. Hmm. I'm surprised Dan was willing to put himself in this position. An action in either direction could out his position. Perhaps his best bet is to save Jenn, let Ian renom Joe, and then the house could still vote out Frank. Dan would say he's returning the favor to Jenn and then playing the fool to Frank while hiding that he's not actually safe.
Jump on the Live Feeds right now to watch the house react. You can check out the in-house uncensored cams with the Free Trial and then keep it for fifty cents a day. That's a cheap price for a summer of Big Brother fun.
The Big Brother 14 Veto ceremony is expected to be held on Monday and we'll know for sure then if it's used. Stay close by and we'll share those spoilers.
What do you think of the PoV Comp results? Should it be used at the ceremony?