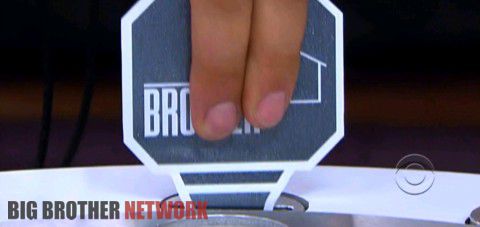 This week's nominations have arrived on Big Brother 14 and this could finally shake things up in the house. After a not-so-surprising endurance competition we were lucky to find out this week's HoH was entertaining the idea of betraying his own alliance.
Now that the nomination ceremony results are in we know who is on the block and what to expect this week. Read on to find out who is on the chopping block and all the big time drama that broke out in the house following the ceremony. Good times!
Big Brother 14 Week 6 Nominations:
Sure enough, Shane pulled the proverbial trigger and has turned on his "Silent Six" alliance. Of course everyone in the "Six" but Boogie and Frank knew this was coming so our fun is entirely at their expense. This is going to be a great week of Big Brother!
Frank and Boogie are jumping all over Shane right now. Shane is playing dumb about his decision and they're worked up. Definitely watch this conversation on Flashback 7:08PM BBT. Watch the Britney, Frank, & Boogie argument at 7:55PM BBT.
The Live Feeds are awesome tonight. Arguments, lying, and betrayals have been non-stop. It looks like Big Brother has finally started. You won't want to miss this action and you can only watch it play out on the Live Feeds so sign-up & get your Free Trial now!
But wait, what's this? Pandora's Box looks like it is on its way back to the house. Earlier tonight the HGs came back inside to find a small plastic cube marked with a "?" in the crane game machine. I'd guess something pretty big is headed the houseguests' way so get your Live Feeds up and running while we wait for that action to hit.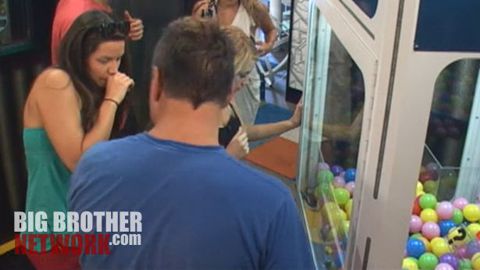 Do you think Shane made the right choices? Who would you have nominated?
The Power of Veto competition will be on Saturday, so don't forget to check in for those spoilers. Heading out this weekend? Stay connected with our free apps or join us on Facebook and Twitter for mini-updates. This season is cranking up so get ready!
click images to see full view