Tonight on Big Brother 14 episode 7 we'll see the results of the next live eviction, HoH competition, and even a "BIG game changing twist" will be revealed, according to Julie Chen. While we wait for the results be sure to Join us on Facebook and grab our free iPhone and Android mobile apps to keep you updated on the latest this weekend!
I'll be updating this post here with the live eviction and HoH results as it's revealed on the show. Have your Live Feeds (not signed up yet? use the Free Trial) ready to go because when the broadcast is over the Feeds come back!
Meanwhile, join us in the Big Brother chat room as we watch tonight's live show!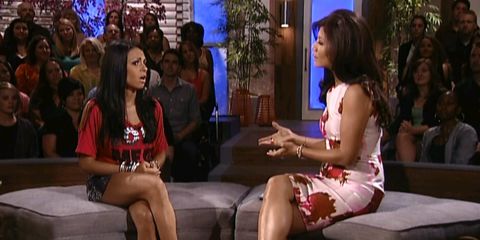 Big Brother 14 Week 2 Live Eviction voting:
Wil: evict JoJo
Joe: evict JoJo
Ashley: evict JoJo
Shane: evict Danielle
Ian: evict JoJo
Jenn: evict JoJo
By a vote of 5-1, JoJo has been eliminated from Big Brother 14.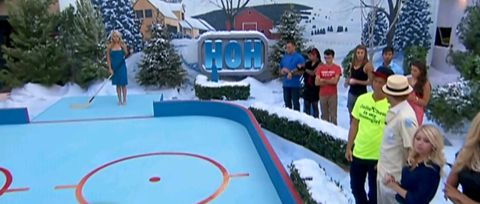 Big Brother 14 Week 3 HoH Competition – 'On Thin Ice':
Ashley scores 4
Joe scores 3 & is eliminated
Jenn misses & is eliminated
Ian scores 9 & eliminates Ashley
Wil scores 2 & is eliminated
Shane gets a perfect score of 20 & eliminates Ian
Danielle gets 12 & is eliminated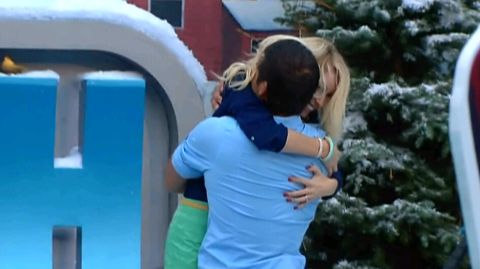 Congratulations to Shane, the new HoH. Again we get chopping block to HoH room.
Now for your big twist details. Viewers can now vote if they want the coaches to enter the game or keep supporting the newbies only as coaches. What do you think?
Once the eviction show is over the Live Feeds turn back on and we'll have a brand new HoH in the Big Brother house! Make sure you're ready to watch the house react to who is in power. The nominations will be revealed soon, so stay close by!
Be sure to sign-up for the free Big Brother email updates, join us on Facebook, visit the Big Brother Forum, follow us on Twitter, and get our Mobile Apps.