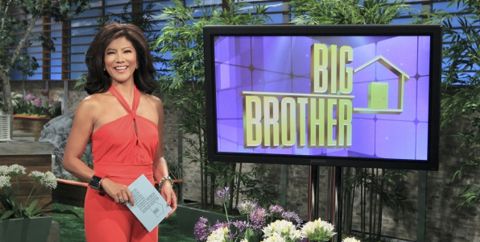 Get ready for a wild show tonight on Big Brother 14! Last night Julie Chen and company taped a surprise eviction episode and tonight we'll get to see it all play out in addition to the Veto competition and ceremony. Of course if you can't wait for tonight then we've got all those spoilers for you right now from the links below.
The Veto competition was held on Saturday and the follow-up ceremony was held on Monday. The Veto competition looks pretty cool and should be fun to watch playout. We've got the preview video of the Veto comp "Time Flies" at the bottom of this article.
Once we get through that portion of the show we'll be treated to the HGs being caught by surprise and racing to get ready for a surprise eviction and HoH competition. CBS has turned off the Feeds to protect the results from spreading and they were effective… for about 20 minutes. We have reliable reports on who was evicted and who is the new HoH. Get all of those Big Brother spoilers right here.
Once tonight's show has broadcast on both coasts the Live Feeds will return. From there we should be able to discover who is currently nominated and who has won the most powerful Veto of the season. The HG who wins this week's Veto will determine the nominations and cast the sole vote so there's a lot of pressure.
Be sure to have your Live Feeds (Get your 3-Day Free Trial right now!) ready to watch what happens and then you can always watch tomorrow night's final endurance competition of the season. It's going to be a wild ride and you won't want to miss it.
Join us on Facebook, Twitter, iPhone app, & Android app for all the latest spoilers!