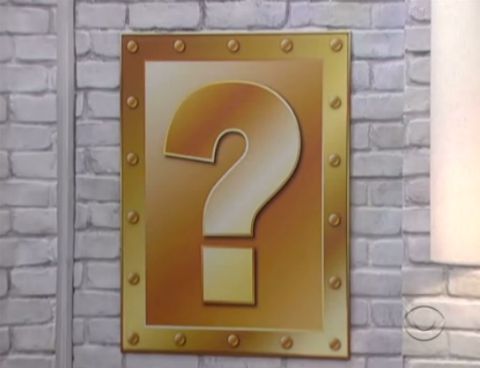 The game is definitely on in the Big Brother 14 house (we'll try to forget that it took about 18 episodes to get going) and if anything can shake up the game, it's Pandora's Box.
Yes, the box — well room — that can unleash something good or bad on the house made its return and whether or not the power it unleashed will be used is still up in the air.
Before Pandora's Box was revealed, we got the fallout from Boogie's eviction, Ashley's surprise demise and Ian backstabbing Frank once again.
Frank was angry enough that Ian didn't throw Boogie a vote, so when Ian won the Head of Household competition and hastily nominated Frank and Ashley, he was on fire. After Frank won the veto and Ashley was evicted, he was letting Ian have it. Britney stepped in to protect Ian because he doesn't handle emotional situations well (and because Britney's maternal instincts have been in high-gear with Ian for a while now).
Since the next HoH is approaching, Britney decides to cover all her bases and tells Frank she's ready to work with him. She says that Shane's on board too.
Danielle has a couple of opportunities to secure her safety with Frank, but instead she just cries and cries and cries.
At the second Head of Household contest, it's Frank vs. Everyone. Literally. The game plays out to where Frank basically has to defeat each of the other houseguests one-on-one. And he does so one right after the other.
Frank has won HoH. And at this point, we can only say in Dani Donato's voice "Shocker!"Frank also gets to pick the one person for slop this week and he, of course, picks Dan. And it should be noted that this is Dan's first time being a Have-Not ever in two seasons.
Britney checks in with Frank on their deal and she's actually earned Frank's trust, so right now she's the person sitting in the best position. She hasn't turned her back on her alliance, but she's done a great job positioning herself for Frank's nominations.
Frank goes to his HoH room and finds Pandora's Box. He gets the usual instructions. He can open the box and something good or bad can be unleashed. He sees that he has the chance to win up to $10,000, so he opens the box. He find several little cubes with dollar signs on them and he can pick three. They each contain a certain amount of money and it will be his to keep.
The first box contains $1.05. The second he chooses is worth $7.11. His final choice was worth $3,333.
Elsewhere in the house, Pandora gave the other HGs the chance to find quarters to play for the newly-introduced Golden Ball of Veto in the Arcade Room's claw game. That means there will be a second power of veto for potential use this week.
The backyard starts raining down balls and in some of the balls are quarters. Dan is fighting hard to grab as many quarters as possible and the ruthlessness that Boogie has warned everyone about in Dan is shining bright. He's jumping in on people's finds, stealing them away, he's shutting doors in peoples' faces and lying about whether or no he's already plucked up the ball.
Playing equally nasty is Ian. This game sure brought out the worst in all of these people. In the end, Ian won the Golden Power of Veto. So let the fun begin.
Frank and Ian are talking about the veto and Ian is being as wishy-washy as ever. Frank can't get a solid answer out of him about what he's going to do with the power. Ultimately, Frank tells Ian if he uses the veto, he'll put up Britney. So that helps Ian make his decision a no. But Dan still has some time to work his magic.
At the nomination ceremony, Frank, to no one's surprise, he nominates Dan and Danielle.
If you can't wait until Wednesday to find out who won the other Power of Veto this week, we've already got those spoilers posted.