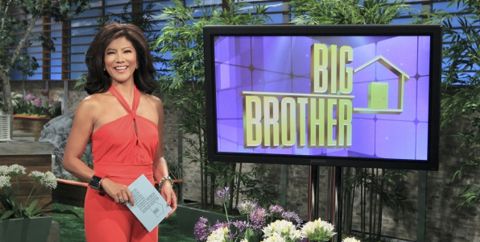 Tonight on Big Brother 14 we'll catch up on the official reveal and motives behind the new Head of Household's nominations when the latest episode arrives on CBS (8PM ET/PT). After the premiere episode's insane rush of action it's going to be hard to reach that high bar, but here's to hoping Big Brother can keep the momentum going.
Along with showing who Willie, the current HoH, nominated, (we already have those week 1 nominations) we should get a brand new set of competitions this season. The Veteran comps. Of course we already know how that turned out too (winner listed on our Big Brother 14 spoilers board), but it'll be fun to see how that came to pass.
Most of what we'll see on Big Brother 14 tonight happened days ago in the house and even more has happened since with the first Veto competition results being revealed. Only the Live Feeds will let you see inside and keep you actively up to date on the game so before to check those out with the Free 3-Day Trial.
You can also keep up with us here on the site through updates on Facebook, Twitter, our free mobile apps, and even our daily email alerts.
While we wait for tonight's show you can check in on the HGs live and uncensored on the Live Feed in-house cams as they lie, betray, and conspire their way to the top. Fun!